NBA Twitter Absolutely Destroyed The Los Angeles Clippers' New City Edition Jerseys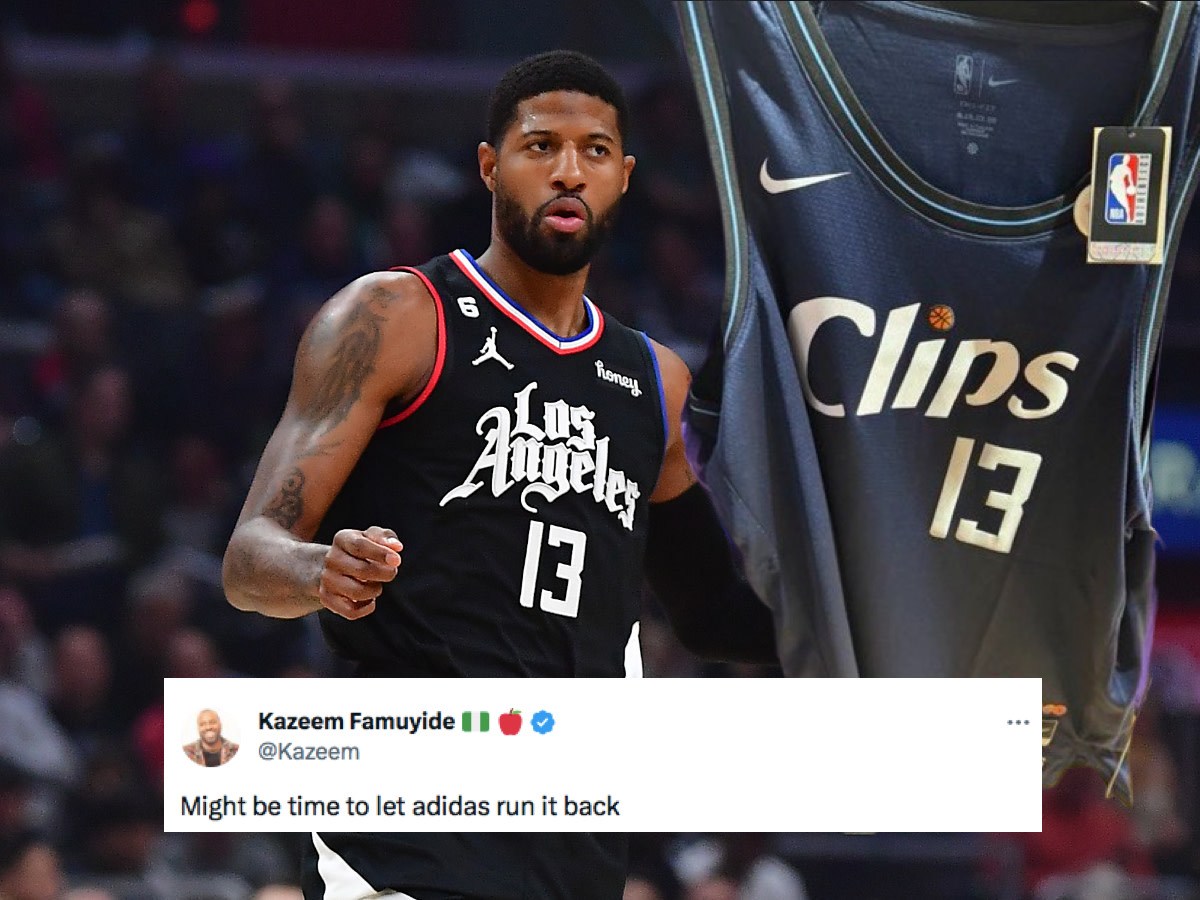 Ever since Nike took over from Adidas, NBA teams have had an influx of special edition jerseys. There have been 'City Edition', 'Statement', and 'Classic' Jerseys for each team every once in a while.
This now led to Kyle Kuzma criticize Nike and the NBA, saying that the nostalgia of jerseys and the brand identity is being destroyed over the amount of annual new jerseys.
"Nike is ruining the nostalgia of jerseys, every year it's a new jersey and what gets lost is brand identity."
This statement came after the Los Angeles Clippers 2023-24 were leaked on the Internet.
When it comes to the Clippers' new jersey in question, new doesn't always mean better. That's why NBA Twitter absolutely ripped the jerseys apart.
Nike is ruining the nostalgia of jerseys, every year it's a new jersey and what gets lost is brand identity. https://t.co/oVq40s3a5t

— kuz (@kylekuzma) October 16, 2023
Biggest downgrade in NBA history pic.twitter.com/KCePbOJb0t

— Kyrie's Hub (@kyrieshub) October 16, 2023
https://t.co/M5jQFS7wi5 pic.twitter.com/0bINZmPnZK

— Dom2K (@Dom_2k) October 16, 2023
— (@BlockedBySW00SH) October 16, 2023
Might be time to let adidas run it back https://t.co/nH9uvPyZ8M

— Kazeem Famuyide (@Kazeem) October 16, 2023
The NBA badly needs to adopt the NFL rule of requiring teams to keep the same uniform for atleast 5 years. There's no brand identity anymore, good uniforms are gone after one year and Nike has seemingly run out of ideas. It's honestly laughable how bad some of these jerseys are. https://t.co/daVAEUuE1u

— Raheem Palmer (@iamrahstradamus) October 16, 2023
Nike has ruined NBA jerseys. Zero creativity, zero identity to the team. This whole era of jerseys is going to be looked back at like "can you believe they used to look like this?" https://t.co/9hIvEvvXHG

— coop (@LocalLegendCoop) October 16, 2023
these are gross

— michael doleac (@3MWD__) October 16, 2023