Jason Williams Still Got It, Shows Out At Orlando Pro Am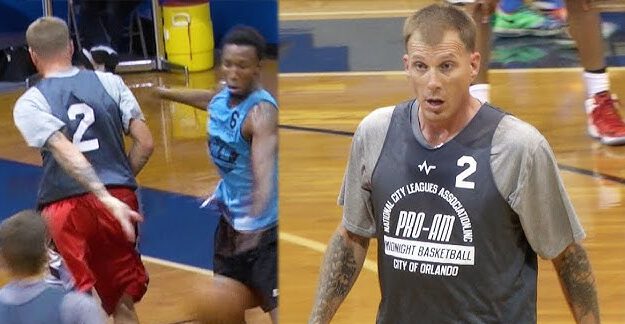 Jason 'White Chocolate' Williams immediately made a mark in the NBA with his flashy style of play. To this day, he is one of the falshiest point guards of all time.
His highlights are probably one of the most watched in NBA history, even though he wasn't a superstar. It simply was fascinating to watch Williams play, toy with his defenders and dish out the most unreal passes.
It's been 13 years since Williams, who turns 48 today, last played in the NBA, but he just proved that he's still got it, and that age is just a number. While playing, or better… while showing out at the Orlando Pro Am back in October, Williams proved that White Chocolate does indeed still exist.