Lonzo Ball Says He 'Is On Track', But Confirms He'll Miss Entire 2023-24 Season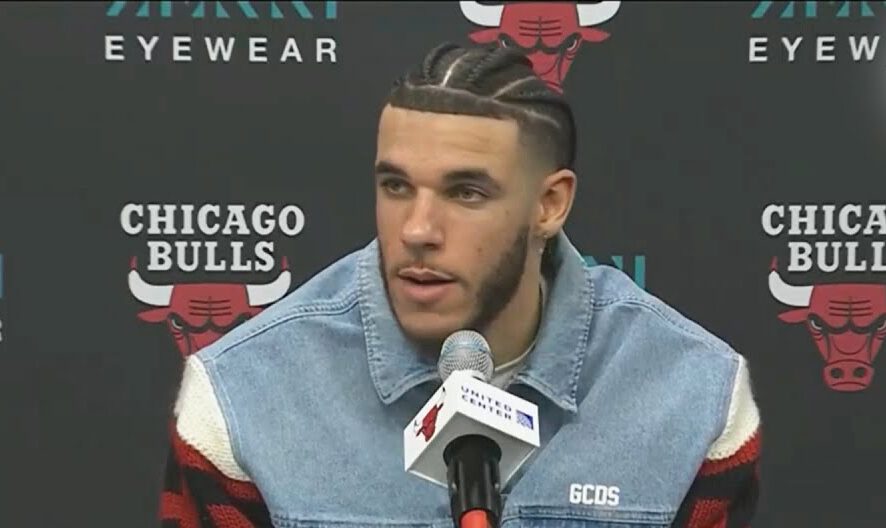 Lonzo Ball had massive hype entering the league, and while he remains a valuable asset in the NBA, constant injuries have prevented his career from reaching the next level over and over again.
Ball offers a unique skillset that allows him to be impactful in all areas of the floor with a lot of untapped potential left, but the mentioned injuries have always slowed down the promising career of the eldest Ball brother.
Before last season, the Chicago Bulls were hopeful to have Ball back for the start of the season, after his surgery in the 2021-22 season, but the point guard was in need of a second surgery on his knee, after being unable to run or jump and even having pain walking up stairs.
Then, halfway into last season, things were still looking grim for the former number two pick. The entire injury is pretty weird. Neither the Chicago Bulls, nor Lonzo Ball, nor the media staff know, why there is still pain in Lonzo's knee, even though the point guard has had at least opinions from six different doctors.
The Bulls even fear the worst and believe that there's a chance Ball might never be able to play again in his career.
Ball, who hasn't played in an NBA game since January 14, 2022, underwent a cartilage transplant in March, and now confirmed that he will miss the entire 2023-24 season. However, Ball is optimistic about returning to the court eventually. That's what he told Trae Young in an appearance on the "From the Point by Trae Young" podcast.
"Just taking it day by day, bro. I just had a really big surgery—hopefully, the last one I ever have to get. It's a long process. I'm already out this whole next season. When I first got hurt, we didn't really know what it was. I was seeing all type of different doctors and stuff. I was just kind of going up and down. That was really hard for me because I just didn't know what the next day was going to be like. At least now, I got the surgery. We got a plan moving forward. We've been on plan. I'm on track. Hopefully, everything works out. I just leave it up to God and do the best I can and live with the results."