Karl-Anthony Towns Ejected After Sarcastically Gesturing To Ref Twice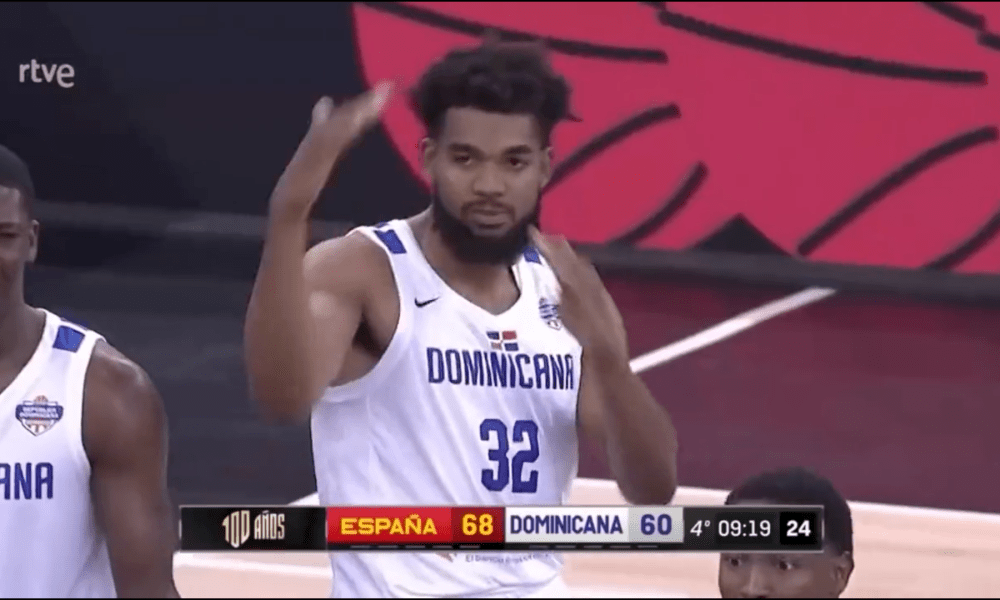 Karl-Anthony Towns was ejected from a FIBA exhibition game yesterday, after receiving two technical fouls in the fourth quarter. The three-time NBA All-Star was playing for the Dominican Republic against Spain when he was called for his first technical foul after a sassy gesture towards the referee.
Towns was then called for his second technical foul for, yup, you've guessed, sarcastically gesturing to the referee.
If you missed it, in a fiba exhibiton Karl-Anthony Towns got two techs and was ejected for sassing. The man is an unparalleled master

(h/t @danemoorenba) pic.twitter.com/mLYeawlEue

— Fastbreak Breakfast (@fastbreakbreak) August 21, 2023