Former NBA Player Ryan Hollins Claims Paul Pierce Was Superior To Kobe Bryant In 2008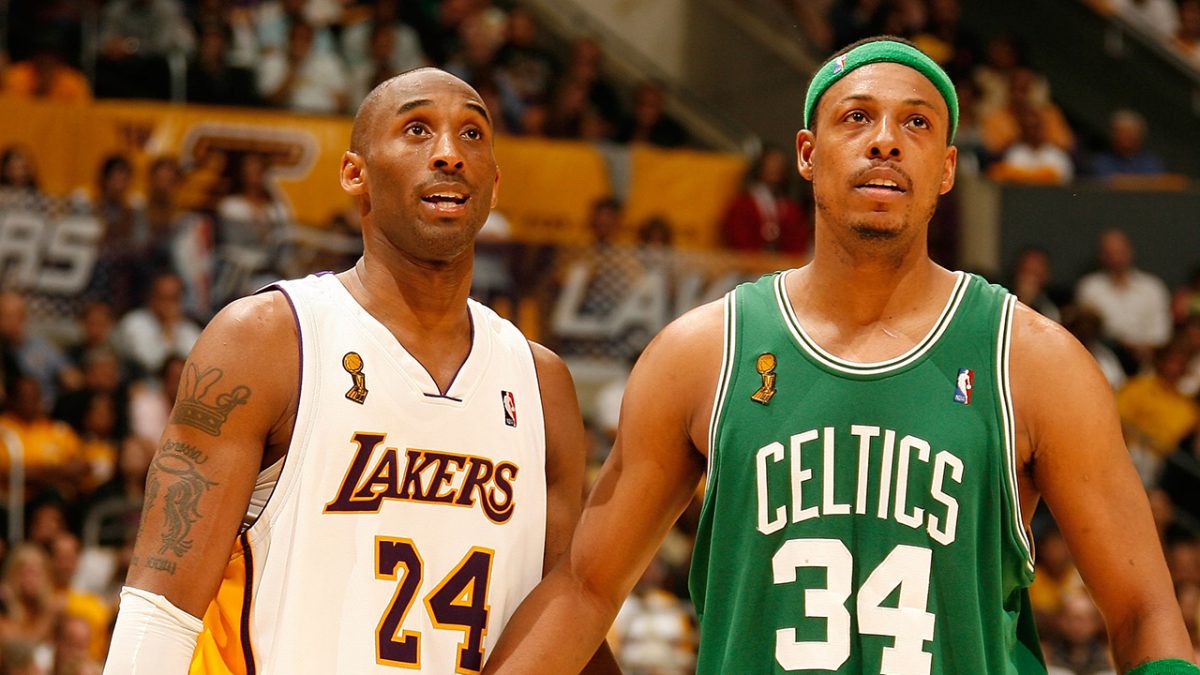 From the mid-2000s to 2010, many fans and experts saw Kobe Bryant as the NBA's best player. LeBron James had a vast number of supporters as well, and Tim Duncan, always a big rival to Kobe in the Western Conference, was often mentioned in the conversation.
Many argued that Bryant's impressive scoring runs, intangibles, and leadership in getting the Lakers to the playoffs and specifically three NBA Finals made him the best during that period. The two consecutive championships he secured only bolstered this claim.
However, former NBA player Ryan Hollins sees 2008 differently. He believes that, surprisingly, it wasn't Kobe, Duncan or LeBron who stood out most. For Hollins, the best player title of that year belonged to Boston Celtics superstar Paul Pierce, who was instrumental in guiding the Celtics past the Kobe-led Los Angeles Lakers in the 2008 NBA Finals.
"Clutch Paul Pierce outshined Kobe Bryant. People fail to realize Paul Pierce was maybe the best player on the planet for that year (2008). Paul was really looked over because he had so many mediocre years until Kevin Garnett and those guys got there."
Ryan Hollins says Paul Pierce was the best player in the world in 2008

"Clutch Paul Pierce outshined Kobe Bryant. People fail to realize Paul Pierce was maybe the best player on the planet for that year. Paul was really looked over because he had so many mediocre years until… pic.twitter.com/Bpkhnwygpw

— NBACentral (@TheDunkCentral) October 11, 2023