Dirk Nowitzki's Powerful And Grateful Message To His Parents Translated From German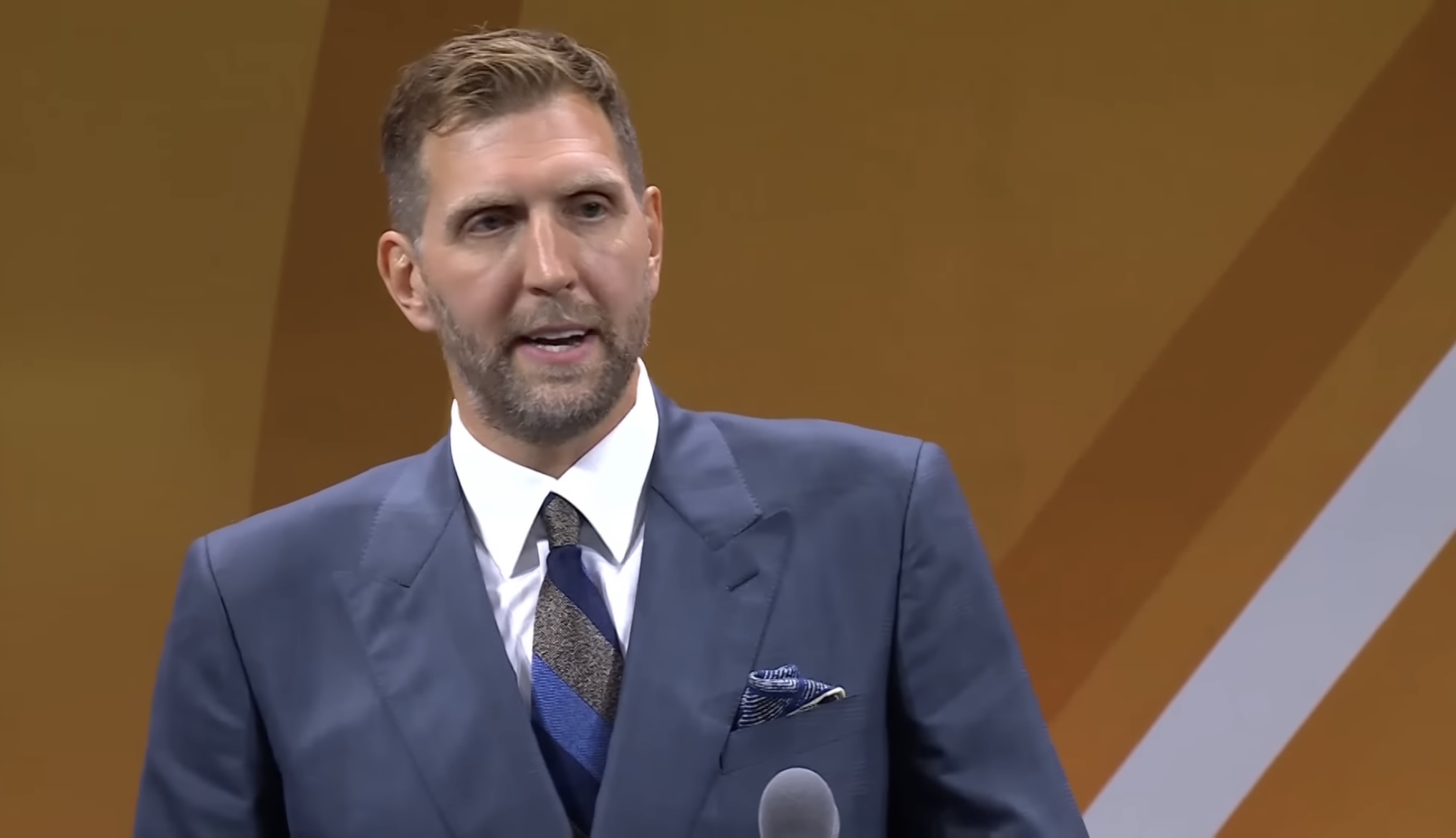 When Dirk Nowitzki joined the NBA, numerous players and coaches alike didn't believe Nowitzki would even last in the league, let alone break all kinds of records for a big man. But he has done just that, and proved the doubters wrong throughout his glamorous career.
Nowitzki not only changed the game for international players, but changed the game forever overall. Unfortunately, his impact and influence throughout the NBA is still not quite comprehended by the casual fan after all these years.
You see, young NBA fans growing up now will see the likes of Karl Anthony Town, Kristaps Porzingis, and Joel Embiid knocking down threes form the outside, but what they don't realize is Nowitzki paved the way for every shot making big man that can step away from the basket and be a deadly weapon. Nowitzki didn't just create the true definition of a "stretch 4 and stretch 5" he revolutionized those positions forever.
Previously, players were drafted out of college into the NBA purely on their size and ability to rebound the ball and possibly block shots. Now, NBA scouts are asking "Can he step away from the basket? Can he pick-and-pop? Can he handle the ball? Can he score? What's his range?" All these questions are now relevant, because Nowitzki has dominated and scored the basketball in ways in which we've never seen big men put the ball in the basket for such a long period of time.
Last night, Nowitzki was rightfully enshrined in the Naismith Basketball Hall of Fame. In true Dirk Nowitzki fashion, the German legend delivered an incredibly humble and well structured speech, that didn't also caused some tears.
In a rare, personal and very private moment of his speech, Dirk addressed his parents, who were in the audience, and delivered a powerful and grateful message to them in German. Since I am German, I thought the world should know about Nowitzki's great words, so here is the translation.
"What you have done for me, I will never forget for the rest of my life. If I become even half as good a father as you parents were to me, I will be overjoyed. Thank you!"
— Len Werle (@RealLennyCarlos) August 13, 2023