Tracy McGrady Tempers Expectations Regarding Victor Wembanyama: "You Think That He's Going To Be The Top Dog?"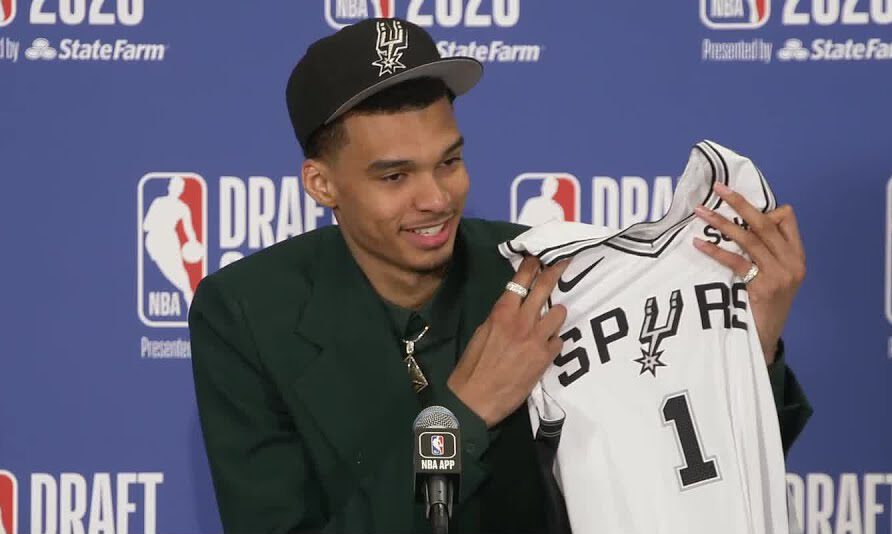 Victor Wembanyama, the No.1 overall pick in the 2023 NBA draft, has been generating significant buzz in the basketball world. Many eagerly anticipate his debut, seeing him not only as a foundational asset for the San Antonio Spurs but also an emerging NBA superstar.
The hype surrounding the French standout is well-documented. No doubt, a number of factors make Wembanyama a special talent, but some have reservations about his overall potential and the hype surrounding him.
For one, Wembanyama's massive hype doesn't quite resonate with Tracy McGrady. Speaking with Brandon "Scoop B" Robinson, McGrady feels that the Spurs young rookie is getting too much hype and advises fans to temper their expectations, given he's transitioning from France to face seasoned NBA players.
Per HoopsHype:
"However, the hype around this kid is too much for me and I'm not sayin' it because he doesn't deserve it but let's let this kid develop and see what he's going to be. Y'all talking about the greatest player of all time and this and that like… c'mon man. We gotta chill out with that. We don't know what this kid is going to be. 

I do know that he's going to be well prepared, he's going to get the best advice that he possibly could get from anybody because he's surrounded by greatness — Greg Popovich, Tim Duncan, David Robinson and so in that sense he's going to be prepared for anything that he's about to endure but, let it play out man. We don't know how great this kid is going to be. We just don't know. This is the NBA bro! He is going to be going up against some REAL dogs out here that are looking at that and is going to take offense to that, you know what I'm sayin'? By him coming over from France and you think that he's going to be the top dog?…. It's going to be some guys over here on this soil that's going to challenge that so, let's let this play out. It's too much."