Amen And Ausar Thompson Hilariously Answer Who's Dunking On The Other Brother First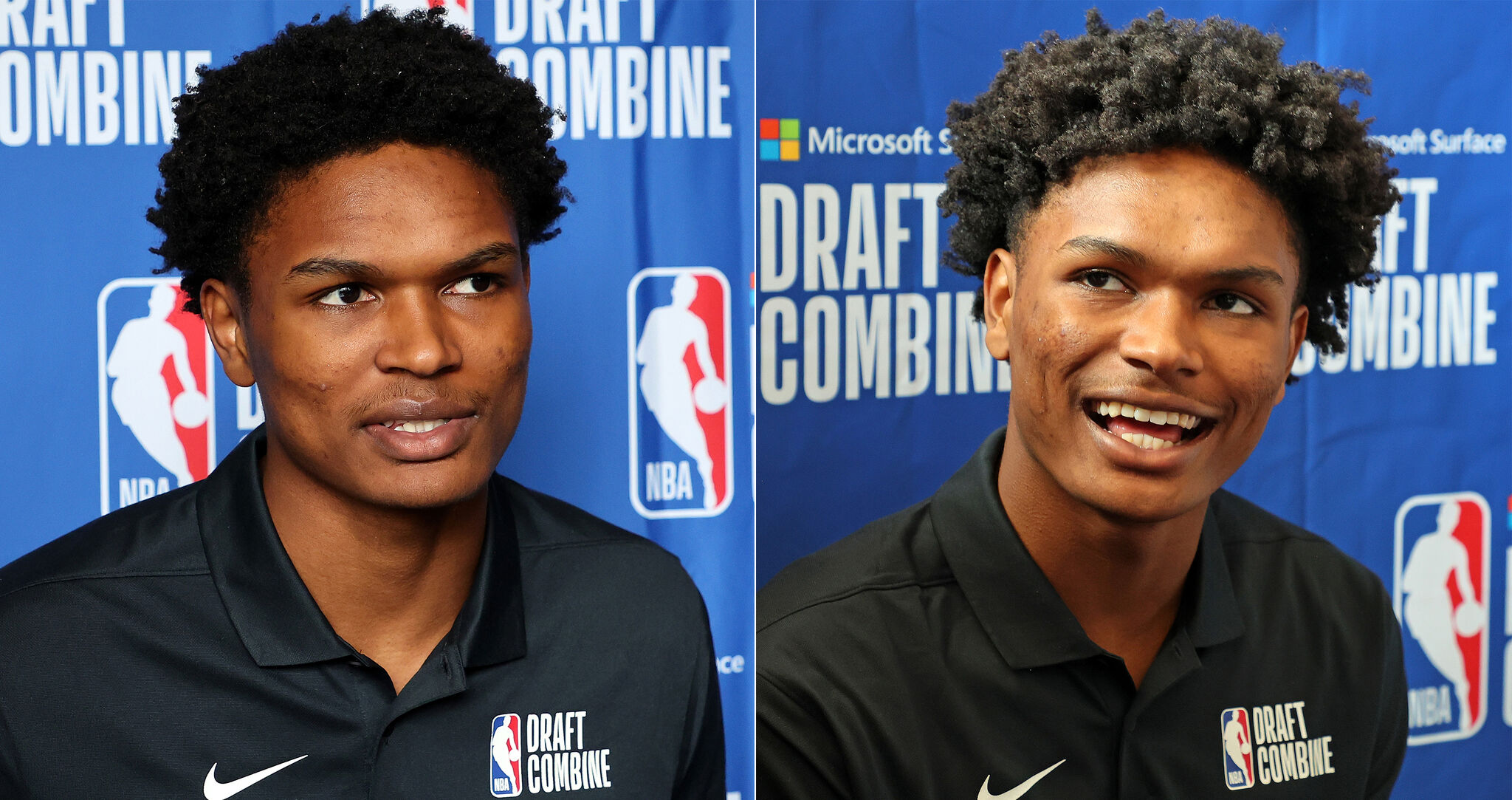 Earlier this summer, Amen and Ausar Thompson made NBA history. The identical twins were both selected in the top 5 of the 2023 NBA Draft, becoming the first brothers to be drafted in the top 5 in the same year.
Amen was selected by the Houston Rockets with the fourth overall pick, while Ausar was selected by the Detroit Pistons with the fifth overall pick. 
The Thompson brothers are 6-foot-9 forwards who are known for their athleticism, shooting ability, and defense. Speaking of athleticism, in an interview with FTW, the two were asked who of the brothers is likely to dunk on the other brother first in an NBA game. Their responses were expectedly very different.
FTW: Who is going to dunk on whom first once in the NBA?

Amen: I'm almost positive it's going to be me first. I'm actually 100 percent positive I'm dunking on him first. You don't even have to ask him, actually.

Ausar: He's never going to dunk on me in his life. But I'll dunk on him. A rebound is going to go up and I'm an offensive rebounder and he's going to look up.

Amen: I'd box out.

Ausar: I almost got Jabari [Smith].

Amen: Nah, you did. That was crazy. Cam [Whitmore] was about to get you, though, and you didn't even know.

Ausar: He was not about to get me!