When The Cleveland Cavaliers Set The World Record For Most People Wearing Wigs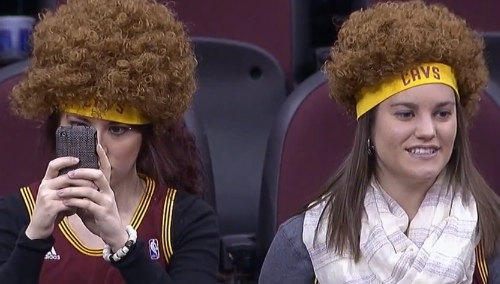 On February 21, 2006, the Cleveland Cavaliers and their fans set a world record for the most people wearing wigs at a sporting event. The record was set during a home game against the Orlando Magic at Quicken Loans Arena.
Over 20,000 fans in attendance were given Anderson Varejao wigs, which resembled the Cavaliers center's signature hairstyle. The wigs were distributed at the arena before the game, and fans were instructed to put them on during a timeout in the first quarter.
The event was a celebration of Varejao, who celebrates his birthday today. Varejao was one of the most popular players on the Cavaliers team and known for his high-energy play and his infectious personality.
.