NBA Analyst Believes Zach LaVine Could Address Warriors' Needs If Swapped For Klay Thompson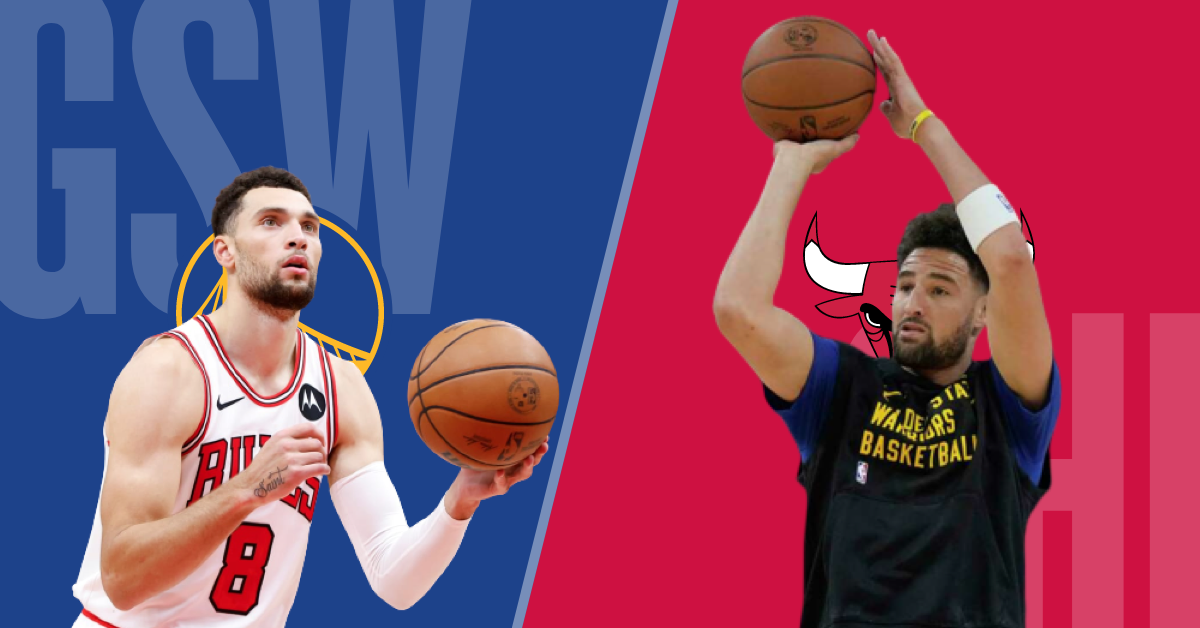 Zach LaVine is the hottest name in the NBA rumor mill right now, with many fans and analysts eagerly anticipating his departure from the Chicago Bulls this season and already delving into possible trade destinations for the two-time All-Star.
Currently, teams like the Philadelphia 76ers, Los Angeles Lakers, and Miami Heat have emerged as top candidates for a potential LaVine trade. However, in a less popular suggestion, Danny Chau of The Ringer, has suggested the Golden State Warriors as another possibility.
Off to a slow start, the Warriors' struggles are in part due to Klay Thompson's underwhelming level of play. This season, the 33-year-old Warriors star is just averaging 14.4 points, 3.3 rebounds and 2.1 assists per game on 40.3% shooting from the field.
Now, the writer in question thinks that the Warriors could benefit by bringing in LaVine to take over Thompson's place on the team.
Per Danny Chau of The Ringer:
"LaVine can offer just about everything lacking in the Warriors offense. Chris Paul no longer seems capable of reliably hitting shots—is this how the Warriors wash their hands clean of a potentially misguided oil-and-water experiment? At worst, acquiring a talent like LaVine could cost the team's soul. Would Golden State trade Thompson, one of the pillars of its dynasty, along with draft capital to right the ship? Is that unconscionable? Of course it is."