Bronny James With Huge Step In His Recovery Following Cardiac Arrest Incident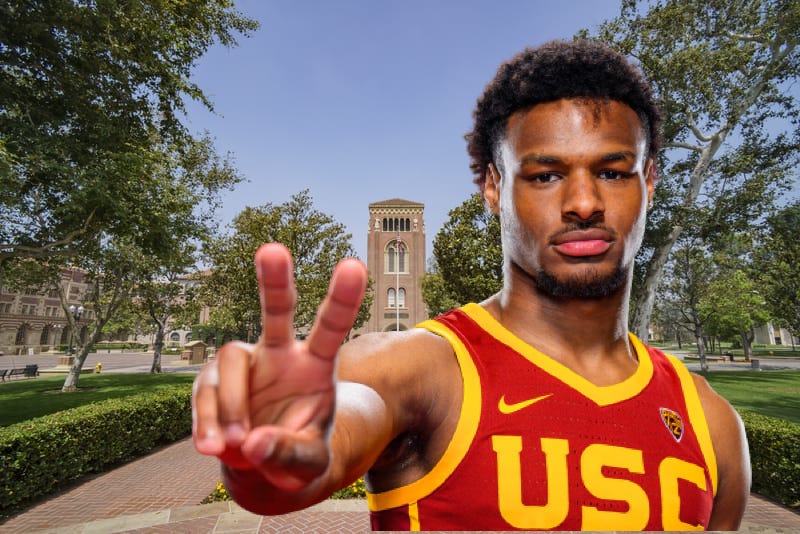 In July, Bronny James collapsed on the court during practice at USC and suffered a cardiac arrest.
He was then rushed to the hospital where he quickly was reported to be in stable condition and no longer in the ICU.
Only a couple of days later, Bronny was already discharged from the hospital. Dr Merije Chukumerije, a consulting cardiologist for Bronny James, said in a statement issued by the hospital that James was "successfully treated for a sudden cardiac arrest" thanks to "the swift and effective response by the USC athletics' medical staff" after the incident Monday.
While LeBron James Sr. shared an update on his son Bronny at Lakers Media Day in October, saying that Bronny is recovering well from the incident and expected to play for USC this season, there now is another huge positive update on James Jr.
On Sunday, Bronny warmed up with his USC teammates prior to their 81-70 victory over the Brown Bears.
"It's awesome having him back and on the team with us and participating with us," teammate Kobe Johnson said after the game, per ESPN. "We want him back as soon as possible, but we want him to be as healthy as possible when he comes back. Every day we pray that he keeps getting better and hopefully sometime this year he's able to get on the floor with us."
Bronny James out warming up pregame for USC hoops before tonight's game against Brown. Kobe Johnson and Boogie Ellis, who both missed last game v. UCI, are also warming up. pic.twitter.com/i8s2IEuT4m

— Luca Evans (@bylucaevans) November 20, 2023