It Looks Like Zion Williamson Wants Out Of New Orleans: "Trying My Best To Buy In Right Now"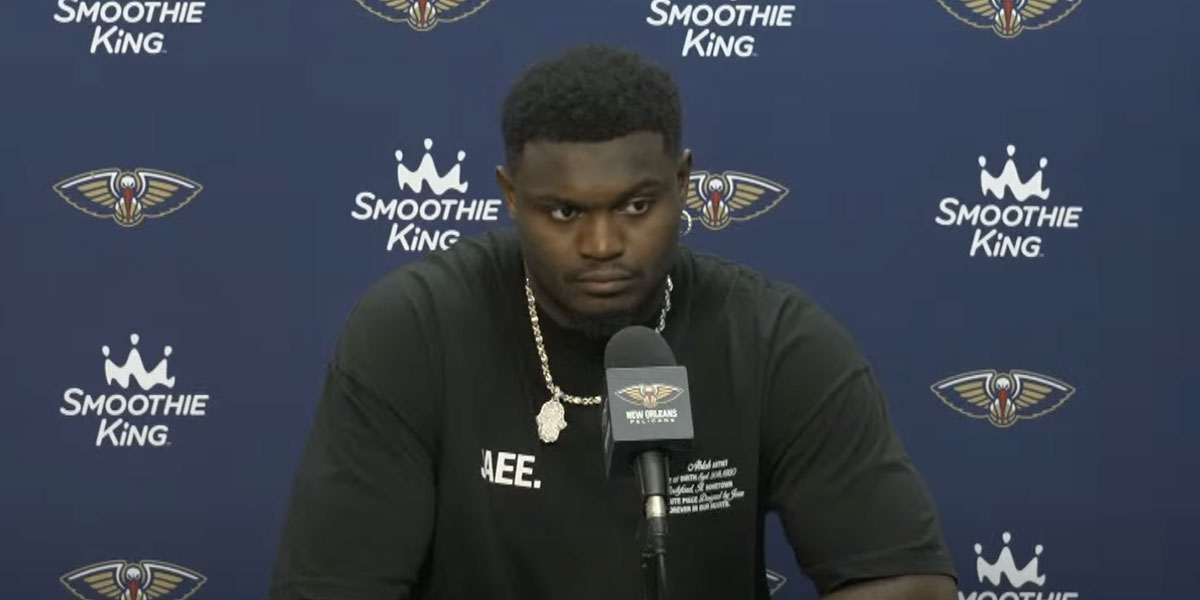 Even though Zion Williamson has had to deal with a lot of flak for his weight and injuries, he continues to leave an impression of a player not only capable of racking up a handful of All-Star nods but also as someone who has the potential to change the entire direction of a franchise.
After being sidelined for most of last season due to an injury, Zion Williamson is finally back in action, looks healthy and has played in eight of the teams first ten games this season while averaging 21.6 points, 6.5 rebounds and 4.1 assists per game.
But, it seems like Zion is kind of done with the Pelicans and vice versa. The team hass lost five straight games, and the ball is out of his hands more and more, with Williamson being lesser involved each game.
Zion now was asked about his role in the Pelicans' offense so far this season and, judging by his response, it appears that he wants out of New Orleans.
"I'm trying my best to buy in right now."
Zion Williamson doesn't look too happy: "I'm trying my best to buy in right now." pic.twitter.com/uyzuDRAe8M

— HoopsHype (@hoopshype) November 13, 2023