Gregg Popovich On Victor Wembanyama. "I Called One Play For Him All Night"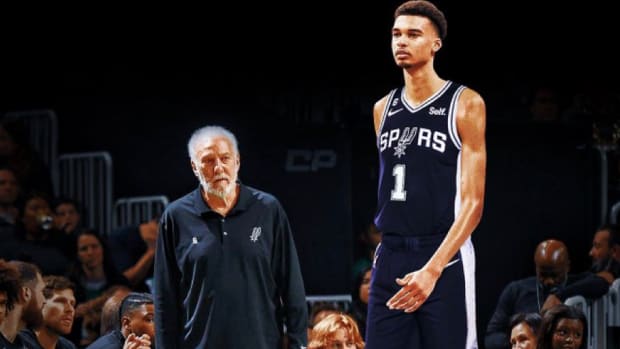 Victor Wembanyama showcased a diverse skill set and exceptional physical attributes, which made him the consensus favorite to go No.1.
The French standout has generated massive buzz in recent months, and added to the buzz with his most recent preseason performances. In his game against the Miami Heat last night, Wemby was a walking highlight reel, and not only collected enough highlights for half a season, but also 23 points, four rebounds, four assists, and four blocks in only 22 minutes of game action.
All this, with the Spurs not even running plays for the French big man. This at least, if we believe San Antonio Spurs head coach Gregg Popovich. After the game, Pop was asked about Wembanyama's performance and revealed that he only called one play for him all night.
"I called one play for him all night and I think he got over 20."
Gregg Popovich on Victor Wembanyama. "I called one play for him all night and I think he got over 20." pic.twitter.com/IChWvvC375

— HoopsHype (@hoopshype) October 14, 2023