Damian Lillard Considered Staying In Portland As Miami Deal Waned But Blazers GM Joe Cronin Said No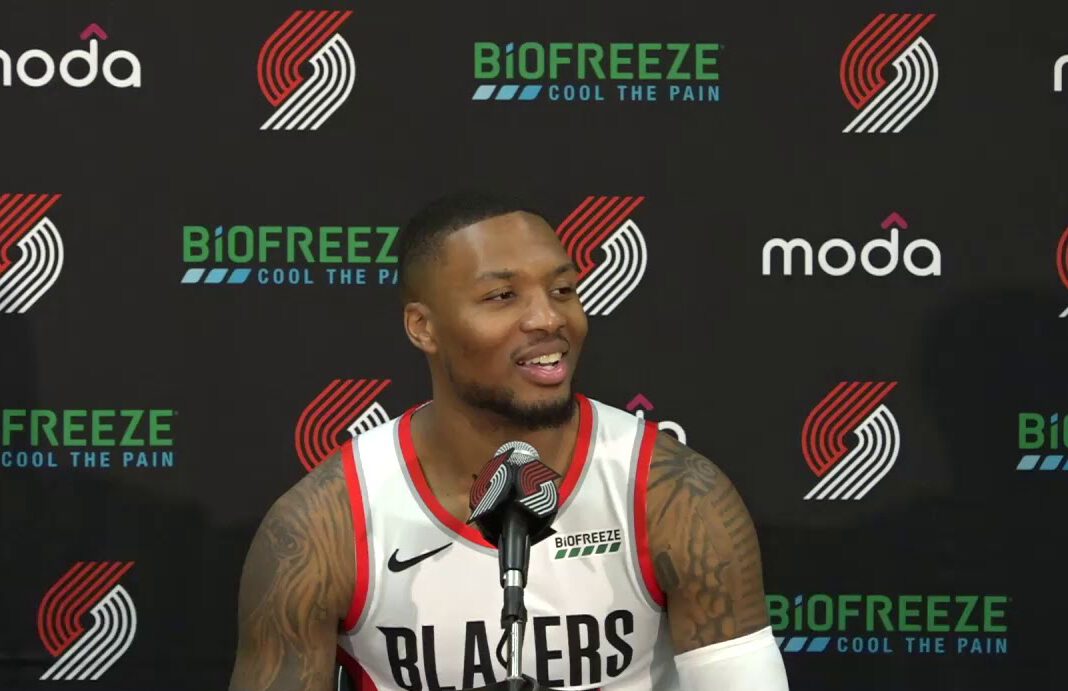 After a long summer filled with rumors and speculations, the Damian Lillard saga has come to an end. The coveted Blazers superstar is now with the Milwaukee Bucks, thanks to a three-team trade which also moved key players like Jrue Holiday, DeAndre Ayton and Jusuf Nurkic.
Nearly all were taken by surprise since the Bucks didn't dominate the trade talks during the summer. Everyone knew Lillard favored the Miami Heat, with many pegging the Heat as the top destination for the 33-year-old point guard. However, there was another layer everyone didn't see.
Apparently, Lillard believed a deal with Miami was becoming unlikely. Considering this, he intended to withdraw his trade request to stay with the Blazers. But Blazers general manager Joe Cronin said no and kept looking for another team for Lillard besides Miami.
Per Chris Haynes Of Bleacher Report:
"In the Sept. 5 meeting, Cronin conveyed that if he was forced to do a deal with Miami, he had every intention of going after every attractable asset. Lillard knew then he was unlikely to end up in Miami.

Lillard then said if a deal couldn't be worked out with the Heat, he would prefer to rescind his trade request and return to the Trail Blazers.

Cronin's response to the seven-time All-Star was that there was no coming back.

Lillard was shocked, sources said. He said it was discouraging to hear he couldn't return, but added that he didn't want to be somewhere he wasn't wanted, and he ended the meeting.

Lillard was still hopeful a deal with the Heat was within reach. However, he had to face the realization that he might not be moved.

So on Sept. 11, he started showing up at the Trail Blazers' practice facility to work out. He went in for eight days. He said Cronin did not address him once."