Audio Of 911 Call After Bronny James' Cardiac Arrest Released: "We Need An Ambulance Here Now"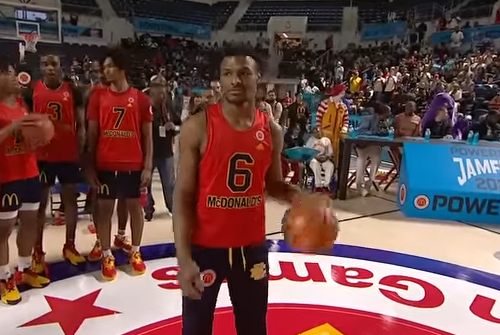 Earlier this week, news broke that Bronny James collapsed on the court during Monday's practice at USC and suffered a cardiac arrest.
He was then rushed to the hospital where he quickly was reported to be in stable condition and no longer in the ICU. Bronny's parents LeBron and Savannah, then issued a statement sending their deepest thanks and appreciation to the USC medical and athletic staff. In their statement, the James family also asked for privacy in these difficult times.
Now, only a couple of days later, Bronny has already been discharged from the hospital. Dr Merije Chukumerije, a consulting cardiologist for Bronny James, said in a statement issued by the hospital that James was "successfully treated for a sudden cardiac arrest" thanks to "the swift and effective response by the USC athletics' medical staff" after the incident Monday.
In the meantime, the Los Angeles Fire Department Friday released the 911 call that came in after James went into cardiac arrest at Galen Center.
"We need an ambulance immediately… Listen…listen to me.We need an ambulance here now."

"We're going to send help," the operator responded.