Vanessa Bryant Raises Awareness To Petition Trying To Stop Famous Kobe & Gianna Mural From Getting Removed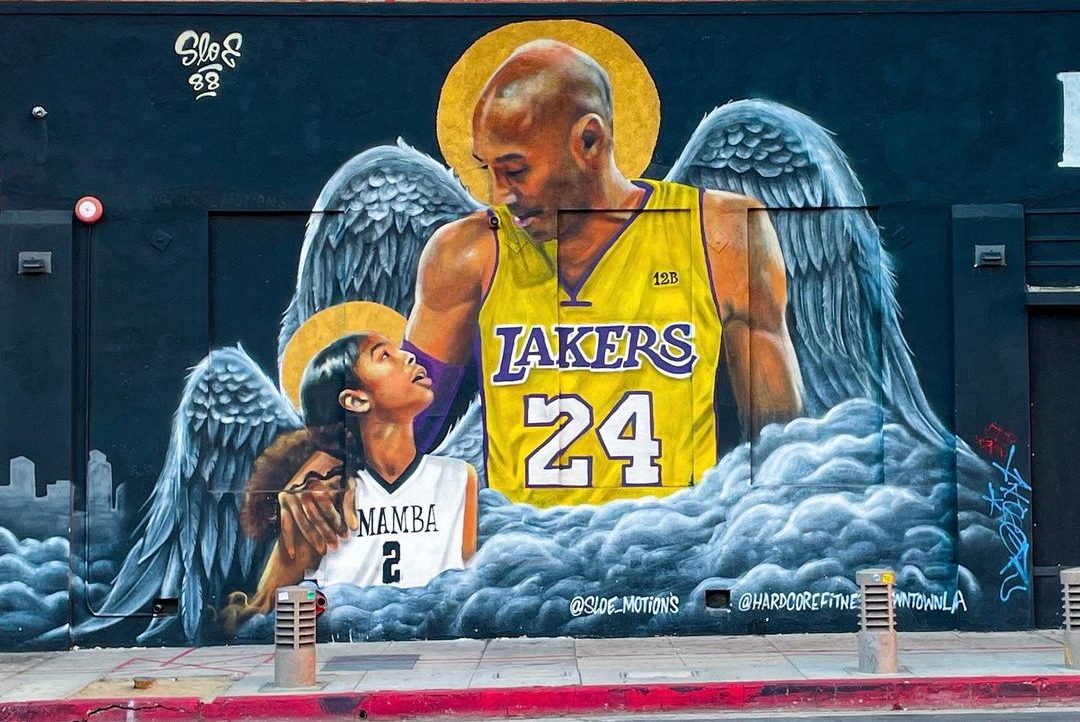 It's already been more than three and a half years since we've lost Kobe and Gigi Bryant.
On January 26, 2020, Bryant and his daughter Gianna were among the nine people on board the helicopter that crashed and left no survivors in Calabasas, California.
Ever since the tragic death of the two, various artists created numerous murals and tributes to the Lakers legend and his daughter.
However, one of the most famous of these murals is now on the verge of being removed. To stop this from happening, a petition was started and has already raised over 70,000 signatures. 
Per Change.org:
We are saddened by the recent decision to remove a beloved mural honoring Kobe and Gianna Bryant in Downtown Los Angeles. We believe that this mural serves as a powerful symbol of inspiration, unity, and resilience for our city. Therefore, we urge the landlord owner to reconsider their decision and keep this meaningful tribute intact.
Kobe's wife Vanessa, who has visited the mural numerous times, also helped raising awareness to the topic, urging fans to help saving the mural.
Vanessa Bryant wants our help to keep this mural of Kobe and Gianna

Spread the word !

Link here: https://t.co/CsqpWmYerv pic.twitter.com/hRbXSmXrbx

— NBACentral (@TheDunkCentral) September 16, 2023