Myles Turner Reveals DeMarcus Cousins Was More Difficult To Guard Than Nikola Jokic And Joel Embiid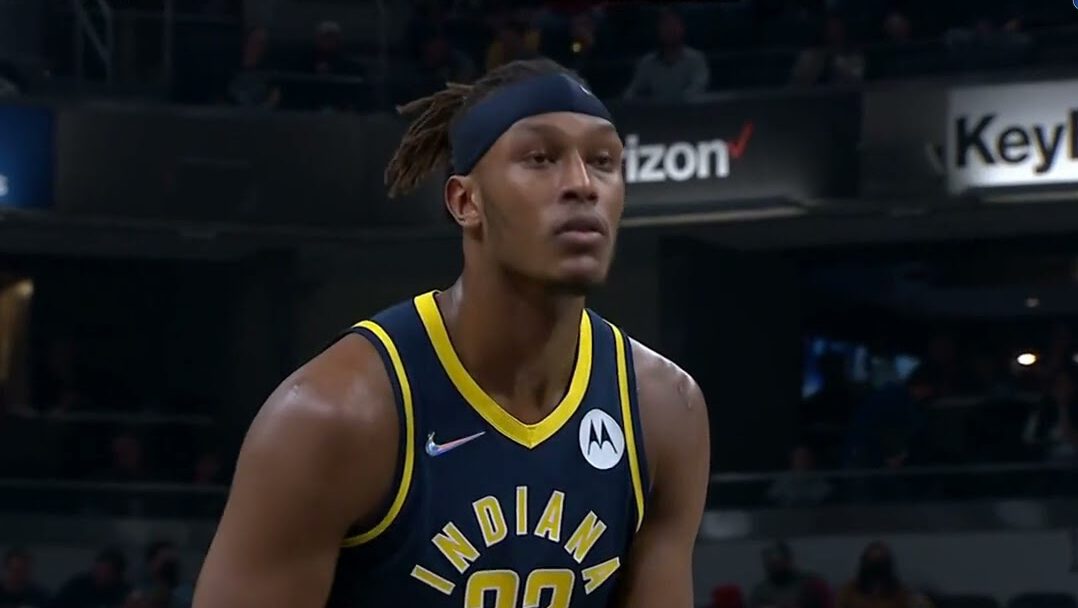 One of the best defensive players in the NBA, Myles Turner is 6-foot-11 and 250 pounds. He leverages his size to keep his opponents away from the rim and also makes a significant impact as a versatile defender on the perimeter.
Turner does a lot of great things on defense, especially when it comes to blocking shots. He was the NBA's leader in blocks per game for both the 2019 and 2021 seasons, and currently averages 2.3 blocks with a career-high of 3.4.
However, even the most elite defensive players have their struggles, and Turner is no exception. While he has successfully faced off against some of the best offensive talents in the league, former Sacramento Kings big man DeMarcus Cousins proved to be his toughest challenge on the court.
"From a physicality standpoint, DeMarcus Cousins was the hardest person I had to guard…He's down there banging and shooting threes, handling sh*t."
Is there a big man tougher to guard than prime DeMarcus Cousins?

"From a physicality standpoint, DeMarcus Cousins was the hardest person I had to guard…He's down there banging and shooting threes, handling sh*t."

– Myles Turner

(Via: Run Your Race) @boogiecousins pic.twitter.com/O2k5XRhHGC

— Tidal League (@TidalLeague) September 15, 2023