Stephen Curry Surprisingly Takes Stage At Chase Center And Performs With Paramore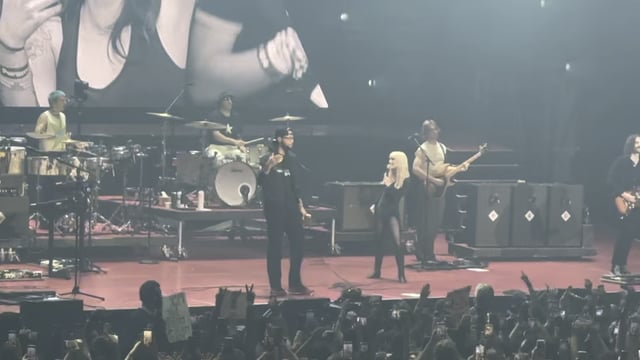 We all know Stehen Curry is a jack of many trades. He's a the best shooter of all-time, a four-time NBA Champion, a two-time NBA MVP, an NBA Finals MVP, a nine-time All-Star, a member of nine All-NBA Teams, a business man, an entrepreneur, a almost pro-level golfer.
Steph now added Music Superstar to his resume. Last night, Paramore fans who came to the band's concerts at San Fransisco's Chase Center were able to see a surprise performance by one of the arena's main attractions, Stephen Curry.
Curry took the mic and joined lead singer Hayley Williams to perform 'Misery Business'.
Per SF Chronicle: