Stephen A. Smith Argues Anthony Davis Could Miss Lakers Games If He Joins Team USA: "That Might Be An Excuse For Him"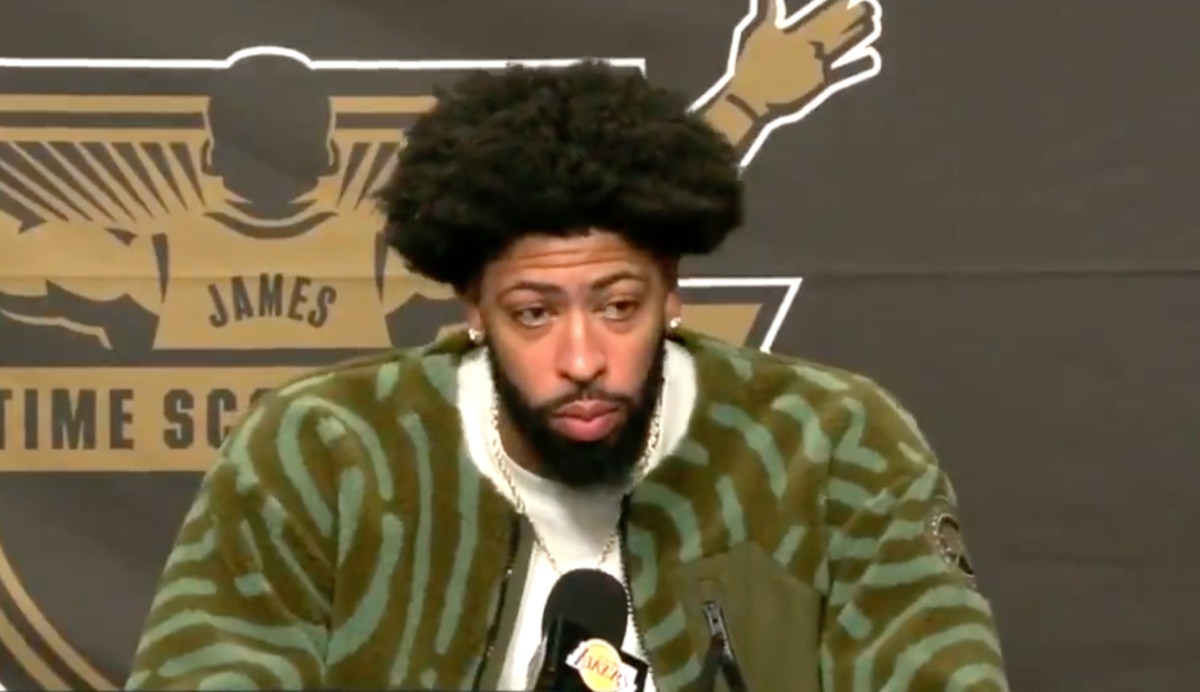 In the wake of Team USA's World Cup failure, news has broken that LeBron James is spearheading a group of NBA superstars to represent Team USA for the 2024 Paris Olympics. Among those being considered to this initiative is LeBron's teammate Anthony Davis.
Team USA struggled with defense and rebounding during the recent FIBA tournament, making the addition of a formidable big man like Davis an obvious move. Unsurprisingly, Davis is already an Olympic gold medalist and has the skill set to boost Team USA's interior defense and rebounding.
However, renowned NBA analyst Stephen A. Smith has a different take. Aware of the constant unavailability of the Lakers big man, Smith suggested that a Team USA commitment might limit Davis' appearances with the Lakers.
"I don't want to hear nothing about no damn Anthony Davis representing Team USA," said Smith. "Wait a minute now, I need to make sure he's going to show up for Lakers games. Listen, Anthony Davis is a superstar when he brings his A-game and when he plays. But either he's not there half the time, or— you know what is really appropriate? Roller-coaster. Up and down, that's what I call him. I don't want to see him in no damn international competition, because that might be an excuse for him to miss another 10-20 games."
.@stephenasmith reacts to Anthony Davis showing interest in participating for Team USA in the 2024 Olympics in Paris

"I don't want to hear nothing about no damn Anthony Davis representing Team USA. … I need to make sure he's going to show up for Lakers games." pic.twitter.com/rweJKaBc3x

— First Take (@FirstTake) September 11, 2023