Raymond Felton Looks Like A Completely Different Person After Massive Weight Gain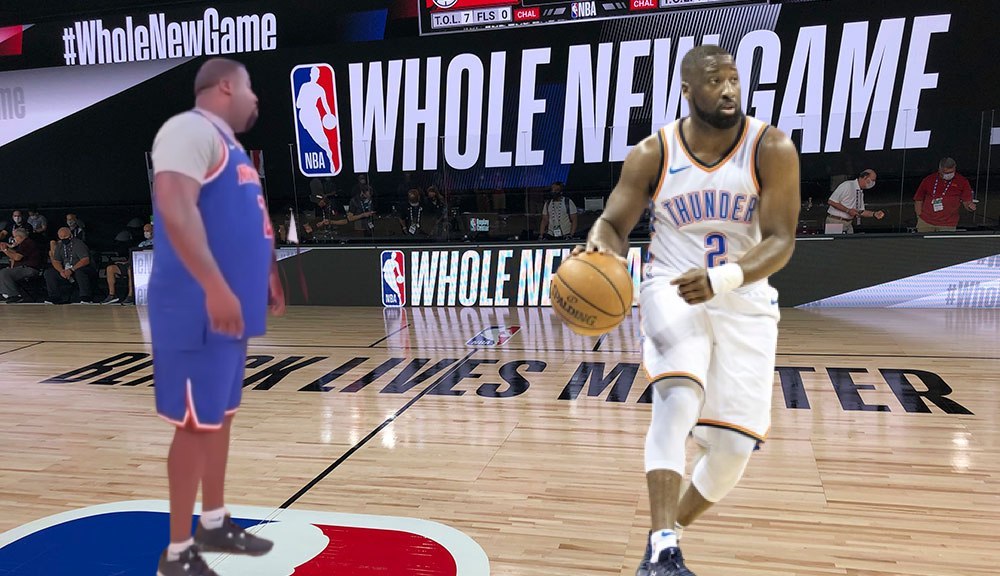 Former NBA guard Raymond Felton enjoyed a noteworthy career that spanned over a decade. Born on June 26, 1984, in Marion, South Carolina, Felton achieved success at the college level with the University of North Carolina, helping the Tar Heels win the 2005 NCAA championship. He was then selected by the Charlotte Bobcats as the fifth overall pick in the 2005 NBA Draft.
Throughout his career, Felton showcased his skills with several NBA teams, including the Bobcats, New York Knicks, Denver Nuggets, Portland Trail Blazers, Dallas Mavericks, Los Angeles Clippers, and Oklahoma City Thunder. He was known for his solid playmaking abilities and steady ball-handling.
Felton's best years came during his tenure with the New York Knicks, where he formed a formidable partnership with Amar'e Stoudemire and led the team to the playoffs. Over his career, he averaged around 11 points and 6 assists per game.
But while it hasn't been that long since Felton ended his pro career in 2019, he looks much different these days.
Felton recently played in the Knicks' annual celebrity and alumni game, and fans couldn't beliebe their eyes when they saw his current appearance. He looks completely different and gained a lot of weight.
Put on a show then @TristanJass pic.twitter.com/ns9OzNuniv

— NEW YORK KNICKS (@nyknicks) October 15, 2023
As you can imagine, NBA Twitter had some fun with it and bullied the former NBA star.
He's still in playing shape after all these years

— Justo (@Young_Justo) October 18, 2023
still in better shape than Harden

— Koro l (@koroisthebest) October 19, 2023
Better shape than Kyle Lowry

— Food Court Bandit (@NiceKentrell) October 18, 2023
He don't even wanna tuck in his jersey cause he know he a truly get exposed pic.twitter.com/gNJpDTfZUp

— Top Boy (@TBTaughtyou) October 18, 2023