Nikola Jokic Ran His Own Press Conference, Answered His Own Questions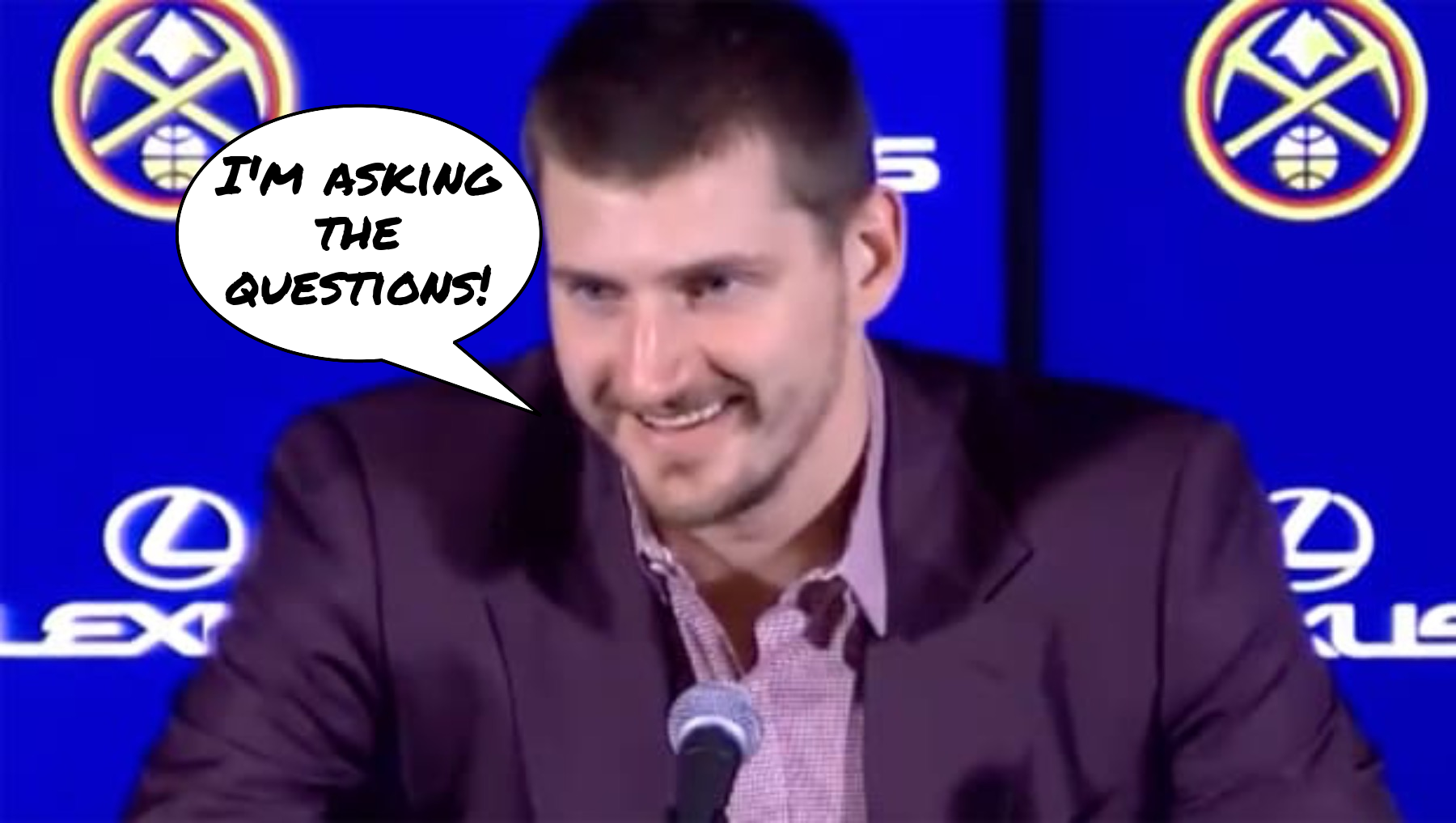 We all know that Nikola Jokic is seeing his NBA career as somewhat of a side quest, and that's exactly what we love about him. For the Joker, basketball is a job, and nothing more. A job he doesn't even like most of the time, if we believe the Finals MVP himself.
This obviously also includes press conferences. So to make the pain as little as possible for himself, Jokic decided to simply ask all the questions himself, before responding to his own questions.