NBA Family Praying For Bronny James Following Cardiac Arrest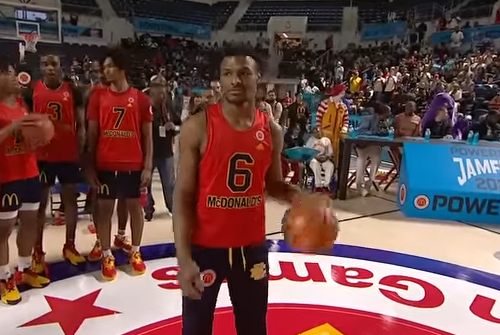 Yesterday, news broke that Bronny James collapsed on the court during Monday's practice at USC and suffered a cardiac arrest.
He was then rushed to the hospital and is now in stable condition and no longer in the ICU. Bronny's parents LeBron and Savannah, then issued a statement sending their deepest thanks and appreciation to the USC medical and athletic staff. In their statement, the James family also asked for privacy in these difficult times.
These devastating news lead to thousands of basketball fans sending prayers the way of Bronny James.
Damn! I pray all is well https://t.co/qEGXBP1mF4

— Damien Wilkins (@dwilkins3000) July 25, 2023
— Cam Reynolds (@CamoCinco) July 25, 2023
Prayers to Bronny man

— Jalen Brunson (@jalenbrunson1) July 25, 2023
prayers up for Bronny James pic.twitter.com/fA2AwTrqt2

— LakeShowYo (@LakeShowYo) July 25, 2023
Man prayers up ! https://t.co/4qnwwhCUmy

— Jamal Crawford (@JCrossover) July 25, 2023
God watch over him. Prayers going up for Bronny and the whole James family

— JJettas⚡️ (@SweatyCuh) July 25, 2023
That's so scary, prayers to the whole family

— Classify (@Class) July 25, 2023
Wow this is horrible to hear. Nothing but the best wishes for Bronny and the James family. Scary stuff

— Sean Barnard (@Sean_Barnard1) July 25, 2023
My god. Prayers up to Bronny and his family

— MboneHD (@MboneHD) July 25, 2023
Prayers out to Bronny

— ᴅ ʀ ᴇ ᴡ (@FeelLikeDrew) July 25, 2023
Prayers to the James family

— PacersMuse (@pacersmuse) July 25, 2023
Prayers up to the James family. Get will soon Bronny!

— Mos (@mosballin) July 25, 2023