Kevin Durant Was Chased Out Of Rucker Park By Opposing Team After Legendary Performance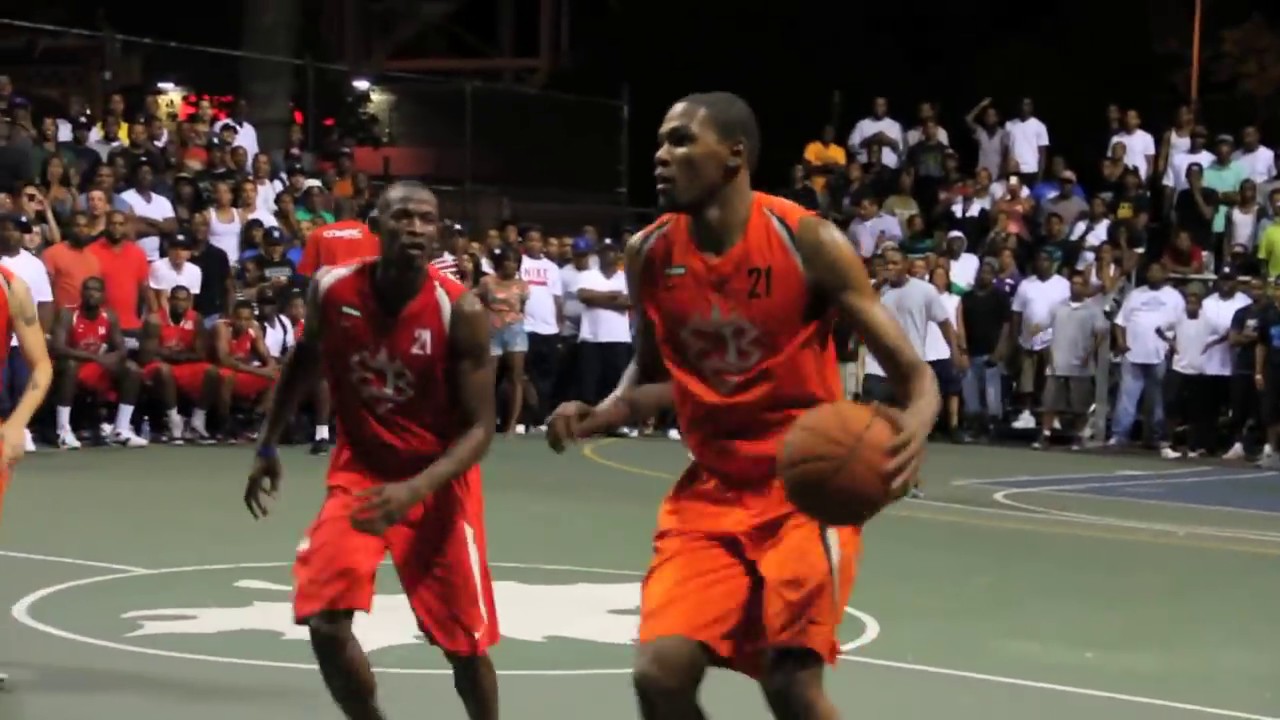 In August 2011, Kevin Durant put on a show at Harlem's famed Rucker Park, dropping 66 points in the Entertainers Basketball Classic.
The game included a now-iconic Rucker Park scene where Durant hit his final basket of the game and was mobbed by fans on the court.
"I got a wide open look, my feet were set, my shoulders were set, and I let it go and everybody ran on the court. It was probably one of the best feeling I've ever had … like we won a championship."
That night, Durant showed up earlier than expected, so he had to wait. When he was invited to go grab something to eat, Durant declined, but asked if someone could run to get him something since he was hungry and had time to burn. His request: Fried chicken, collard greens and macaroni and cheese. Try dropping 66 points after eating that.
Durant caught fire nonetheless, hitting four threes in a row, with the next three always coming from further back than the previous one, eventually shutting down the game.
It turns out KD was chased out of Rucker Park afterwards, as the opposing team was trying to beat him up. That's what Fat Joe revealed in an interview with Complex years later.