Jimmy Butler Hilariously Rejects Fan's 1-On-1 Challenge: "I'm Not Broke!"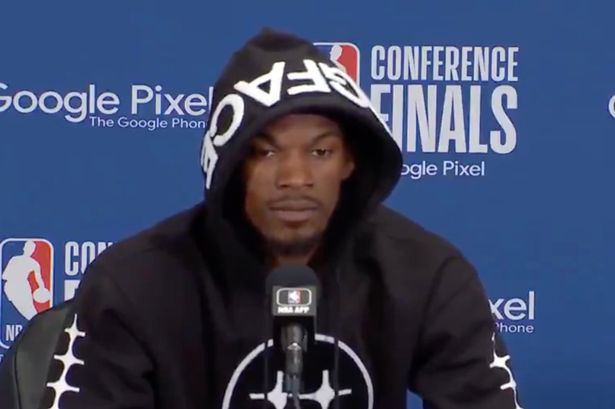 Jimmy Butler had been the motor of the Miami Heat in these past playoffs.
But it's not only his incredible on-court play that has helped the Heat reach the NBA Finals as an eight-seed, but also his mentality.
This mentality is also showing on the business side. From charging people in the NBA Bubble $20 and upwards for a cup of coffee, to taking hundreds of dollars from rich parents at his camp, if they want to play him one-on-one.
Jimmy now took this approach to the streets. This is hilarious.
Jimmy Butler: "1 on 1 is personal. How much money you got?"

Fan: "I'm broke right now."

Jimmy: "I'm not broke so I'm not playing. Nope! I'm only playing for money."
Jimmy Butler: "1 on 1 is personal. How much money you got?"

Fan: "I'm broke right now."

Jimmy: "I'm not broke so I'm not playing. Nope! I'm only playing for money."

(via @overtime)pic.twitter.com/9CSsKu9uXr

— ClutchPoints (@ClutchPoints) August 29, 2023