Jason Kidd Reveals His All-Time Starting Five, Puts Mavericks Players Ahead Of Notable NBA Legends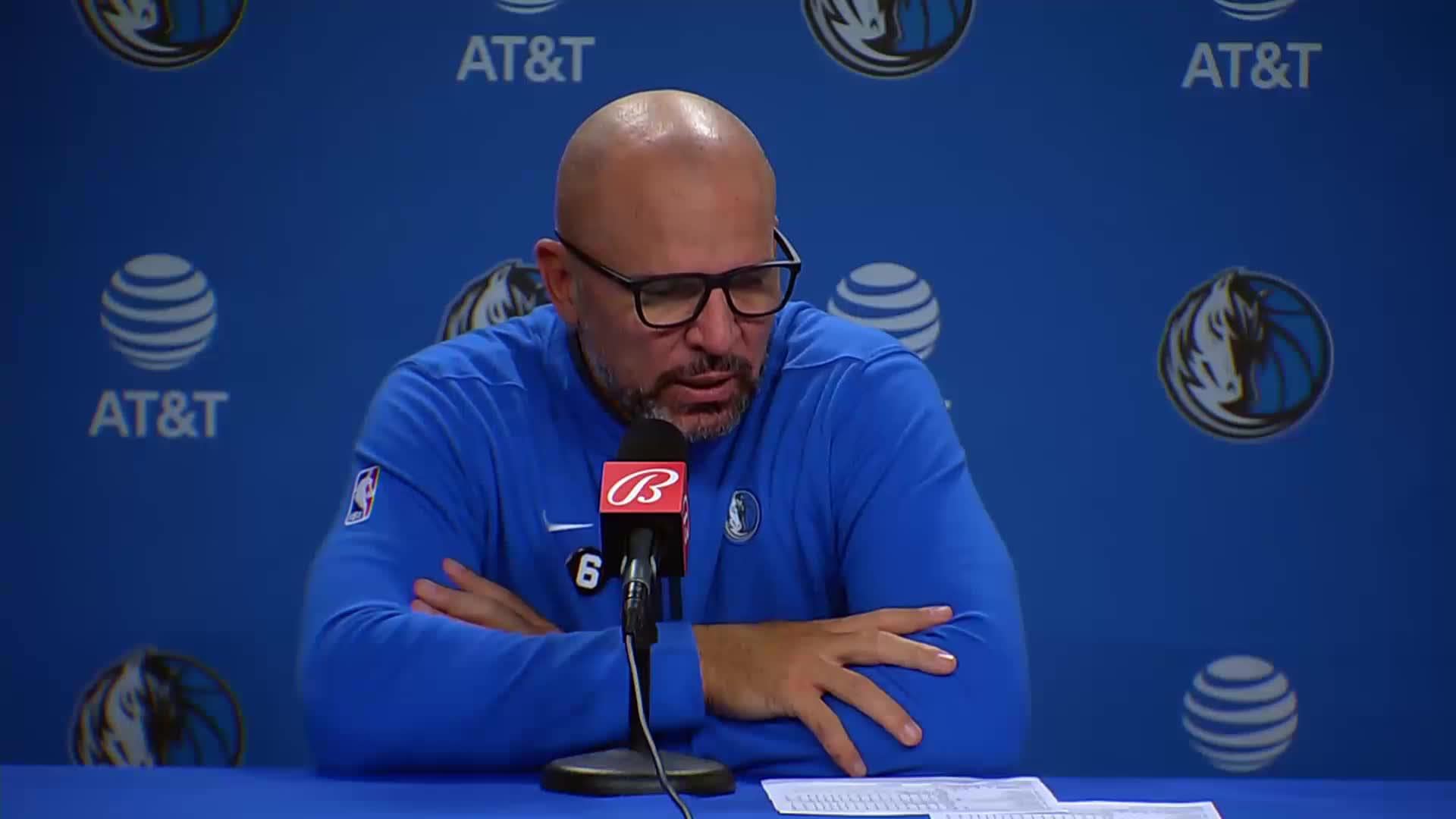 Choosing the best NBA starting five of all time is challenging. Different legends come to mind, and there's ample room for debate. Nevertheless, it remains a popular topic among NBA fans, with even renowned NBA personalities joining the discussion.
Numerous NBA individuals have shared their all-time starting five, and the most recent to do so is Dallas Mavericks head coach Jason Kidd. With his notable history as a point guard and his time with NBA greats, Kidd is clearly the man for the job.
Following their preseason defeat to the Minnesota Timberwolves, Kidd was questioned during a postgame interview about his picks for an all-time starting lineup. Taking a moment to reflect, he accepted and mentioned two of his current Mavericks players in his list.
"Players playing today or past players? Oh, any. Great question. I have to put Luka and Kai [Kyrie Irving] on there. You got LeBron James, you would have to go with Shaq. I should put a shooter on there, so let's put Steph in there."
Jason Kidd names his all-time starting five.

Stephen Curry
Kyrie Irving
Luka Doncic
LeBron James
Shaquille O'Neal

: @IshaanBhatta pic.twitter.com/cfhq6s8sJF

— Fadeaway World (@FadeawayWorld) October 5, 2023