James Harden Never Wants To Speak To Daryl Morey Again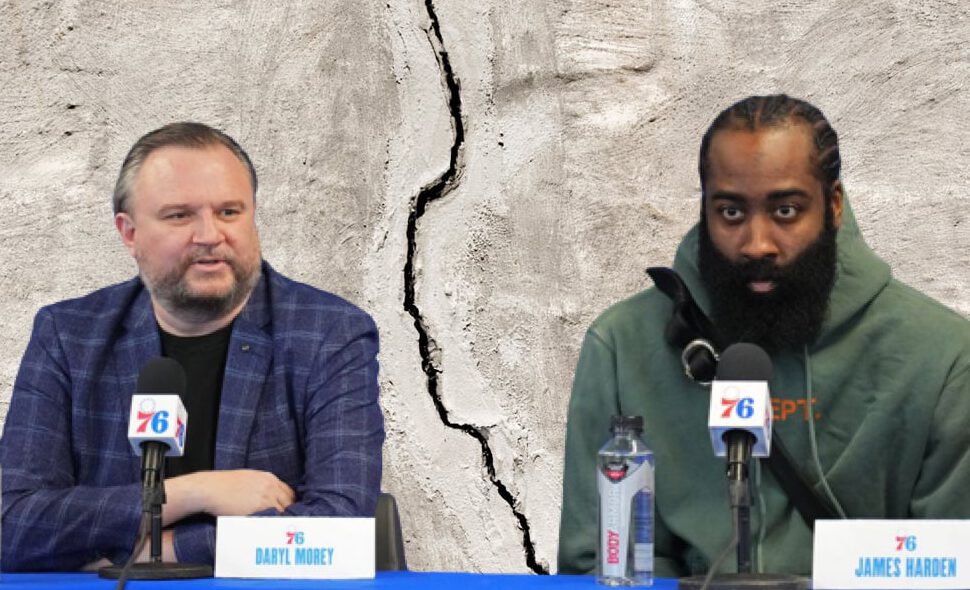 Before his trade to the Los Angeles Clippers, the situation between James Harden and the Philadelphia 76ers, especially with general manager Daryl Morey, was destroyed beyond repair. Throughout the offseason, there were hints that Harden wanted to leave the Sixers in free agency, but he chose to opt into his contract to facilitate a sign-and-trade instead.
From the start, Morey and the Sixers understood Harden's plan and remained open to it. However, tensions escalated when Harden publicly criticized Morey during his China visit, branding the esteemed GM a liar and voicing his unwillingness to play under him. 
The relationship between the two has been destroyed completely, and according to Harden himself, is unsalvageable. 
Harden feels very differently about the dissolution of their basketball marriage. He hasn't spoken to Morey in months, sources told ESPN. He has told associates he doesn't intend to speak to him ever again.

"This is not even about this situation," Harden told reporters in Philadelphia on Oct. 13, his only public comments during his short-lived stint in Sixers training camp. "This is in life. When you lose trust in someone, it's like a marriage. You lose trust in someone."