Former NBA Player Terrence Williams Sentenced to 10 Years in Prison for Health Care Fraud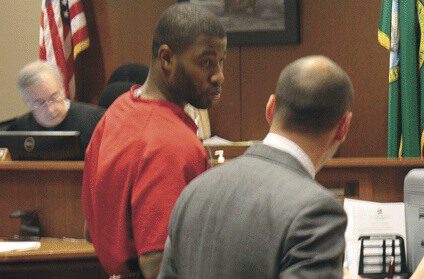 Former NBA player Terrence Williams was sentenced to 10 years in prison on Thursday for leading a scheme to defraud the league's health and welfare benefit plan out of more than $5 million.
Williams, 36, of Seattle, was convicted in April of conspiracy to commit health care fraud and wire fraud. He was also ordered to forfeit more than $650,000 and to pay $2.5 million in restitution.
Williams was the ringleader of a scheme that involved submitting fraudulent claims to the NBA's health plan for medical and dental expenses that were never incurred. The claims were processed by other people whom Williams recruited to help him defraud the plan.
The scheme lasted from 2017 to 2021, and it resulted in the NBA paying out more than $5 million in fraudulent claims. Williams received a cut of the proceeds from the scheme.
In sentencing Williams, U.S. District Judge Valerie E. Caproni said that he had "abused his position of trust" as an NBA player to commit "a serious crime." She also said that Williams' actions had "harmed the NBA and its players."
Williams is the latest in a string of former NBA players to be sentenced for health care fraud. In recent years, several other former players have been convicted of similar crimes.
These cases highlight the need for increased vigilance in preventing health care fraud. The NBA has taken steps to address the problem, but it is clear that more needs to be done.