Could It Happen? Mock Trade Sends James Harden To The Dallas Mavericks For Kyrie Irving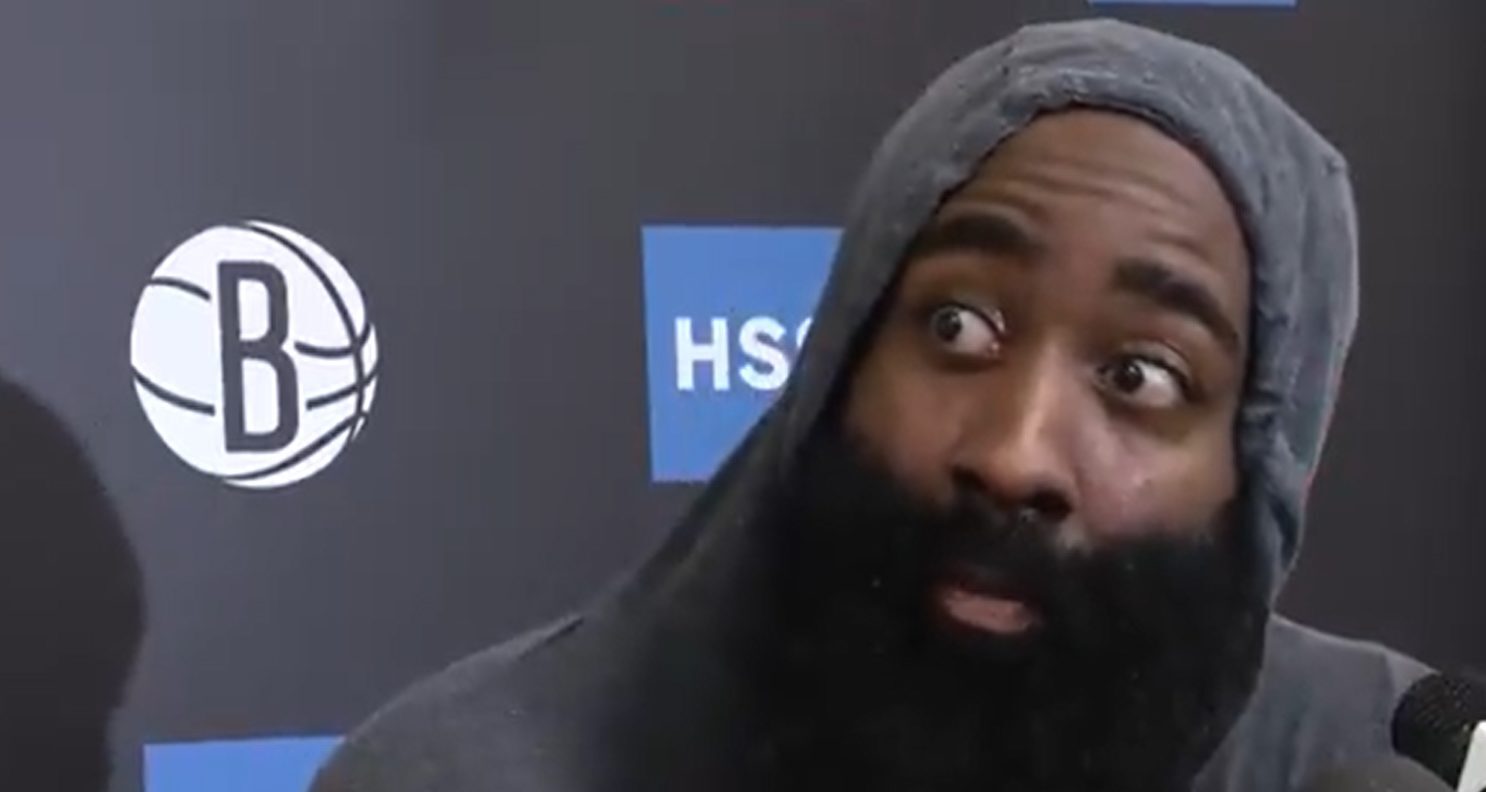 James Harden has been taking center stage this offseason due to his issues with the Philadelphia 76ers, stemming from his desire to be traded from the team. Reports suggest he's keen on moving to the Los Angeles Clippers, although no significant steps have been taken in that direction yet.
Daryl Morey, the man in charge of the 76ers, is known for setting high standards and prioritizing winning. He's unlikely to let Harden go without getting something valuable in return. Considering the 76ers still have a shot at the championship, the prevailing opinion is that Morey would ideally like to acquire another star to replace Harden.
In this context, Bleacher Report recently proposed a mock trade centered on the discontented 76ers star. In this mock trade, they suggest that a deal with the Dallas Mavericks for point guard Kyrie Irving could be a plausible scenario for the 76ers.
Per Bleacher Report:
The 76ers can't feel great about their future with Harden. He has requested a trade out of town and publicly skewered Sixers president of basketball operations Daryl Morey, calling him a "liar" and vowing to "never be a part of an organization that he's a part of."

The Mavs also may not feel great about their present with Irving. Yes, they just gave him a three-year, $120 million deal, but they may have felt they had no other choice after losing Jalen Brunson for nothing last summer. They certainly couldn't have been motivated by how they played with Irving, as they flopped to a 9-18 finish once he debuted.

Philly might be further uneasy about how the handling of Harden will impact Joel Embiid, who recently frightened the faithful by wondering aloud about winning a title "in Philly or anywhere else." Meanwhile, Dallas might be unsure if it's done enough to satisfy Luka Dončić, whose future feels far from certain.

What if the Sixers and Mavericks tried scratching the other's back in a one-for-one swap of scoring guards? It would certainly be an interesting plot twist in the Harden sweepstakes and the latest of many surprises in Irving's career.

It just might work, too.

Irving's superior scoring punch and ability to deliver on the playoff stage could be more appealing to Philly, since it won't want to run Embiid ragged and could want to increase Tyrese Maxey's playmaking responsibilities. Dallas also might covet Harden's distributing and ability to get to the free-throw line. Both could ease the offensive burden on Dončić, whose 35.6 usage percentage is tops all-time among players with 2,000-plus career minutes.

Each club could be convinced that it can squeeze a little more out of the incoming player than the other team has. Who knows if either would be proven right, but it would be fascinating to see them take the challenge.