Andre Iguodala Beautifully Explains Why He Doesn't Think He's A Hall of Famer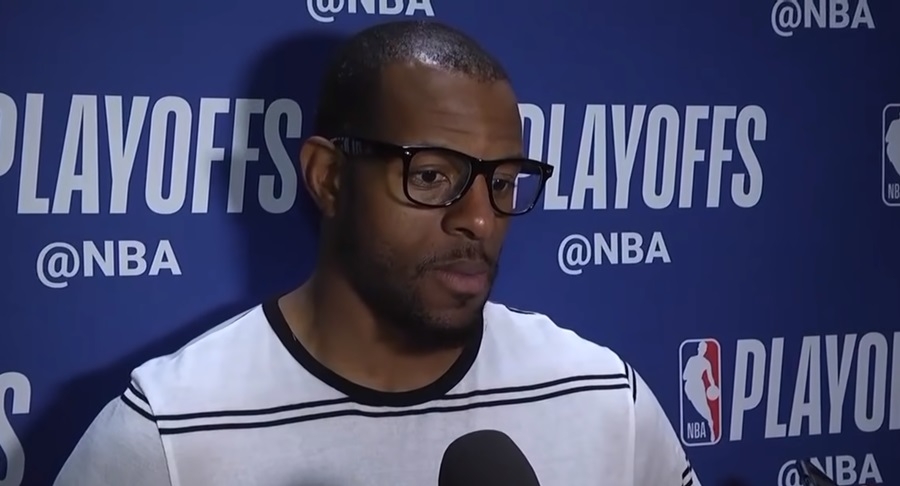 Golden State's defensive stopper Andre Iguodala's 19-year NBA career has seen it all–he was once young, stat-stuffing, high-flying swingman on a subpar Philadelphia team, who then spent a year in Denver before landing with a dynasty in Golden State.
Iguodala–selected No. 9 overall by Philadelphia in the 2004 NBA Draft–is an experienced winner whose resume is nothing to sneeze at: four-time NBA champion, NBA Finals MVP in 2015 during his first championship run with Golden State; All-Star in his final year with Philadelphia; and multiple NBA All-Defensive teams.
But even though his resume would likely back up a basketball Hall of Fame induction, Iguodala himself doesn't believe he is a Hall of Famer. His reasoning his not only humble, but also makes a lot of sense.
"I'm not a 'ring culture' guy. But I've benefitted from that. I know I have a lot of flaws. And I think there should be tiers of the Hall of Fame. … I'm not a Hall of Famer, if you ask me. No, no, no. Those guys had no flaws. And I think I was good, but like Kobe… LeBron… C'mon man, I can't do that. And a lot of us can't do that. They have to be in their own, like, different world. And then MJ should be in his different world, that's how good MJ was."