Allen Iverson Picks Draymond Green As His Dream Teammate: "He's That Teammate"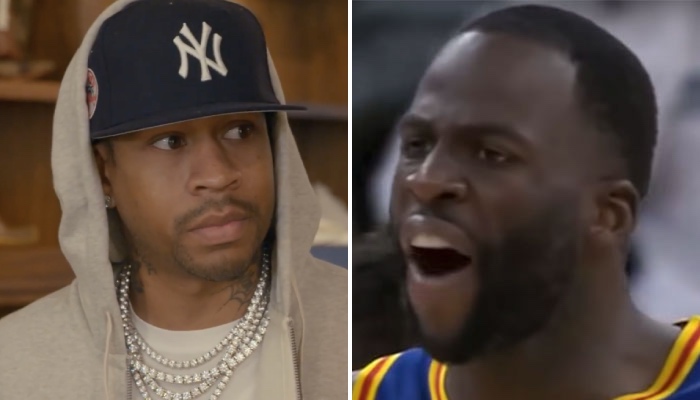 Draymond Green may get a lot of flak for his triple-single numbers, but everyone can agree that his impact goes beyond his stats. He does all the little things, is a stud defensive presence, a vocal leader and an unselfish teammate.
With the multitude of things he does on and off the court, many have heaped praises on Draymond in terms of being a great teammate. One of which was Chicago Bulls star Zach LaVine, who once hailed him as the best leader and teammate that one could ever ask for.
After LaVine, it was Philadelphia 76ers legend Allen Iverson who took the chance to give Draymond the ultimate praise. Appearing on "MaXed Out" with former NBA player Vernon Maxwell, Iverson opened up that the 32-year old Warriors star is his dream teammate.
"Draymond is the teammate that I dream about," Iverson said.

"He's that teammate. He's the nuts and bolts guy. He's going to do it all, you know what I mean? Not a selfish bone in his body. I love Draymond. I would love to have had an opportunity to play with him."