62 Years Ago Today, Wilt Chamberlain Began His Insane Streak Of 20+ Point Games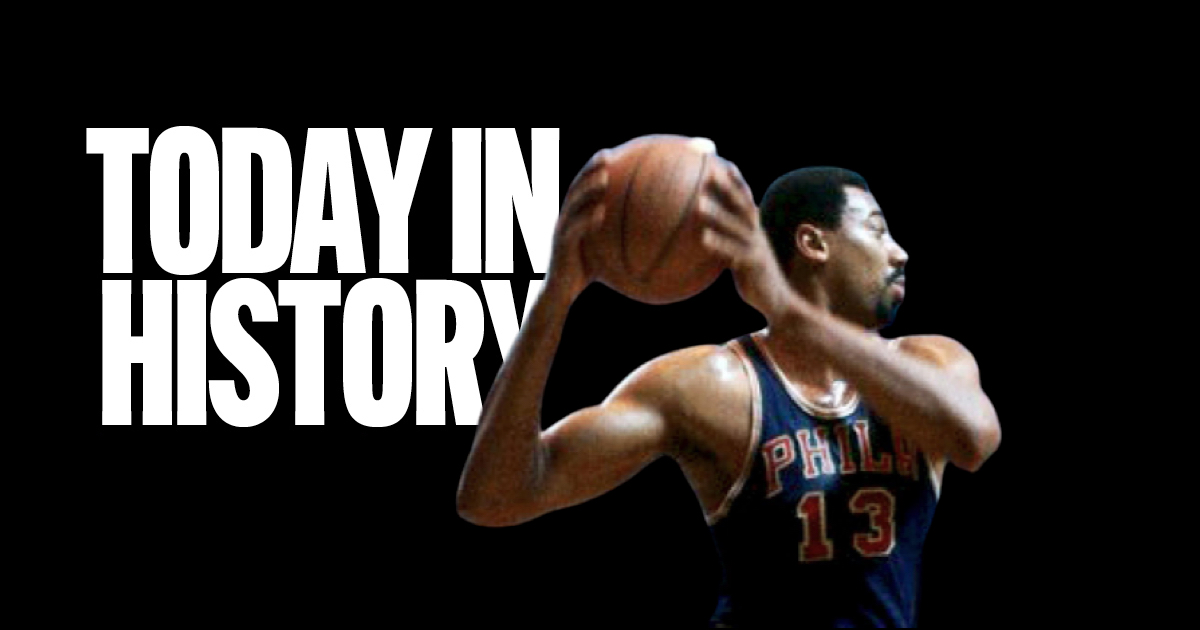 Wilt Chamberlain was the most dominant player in the NBA during his time in the league. He made his presence felt — grabbing 20 rebounds a game, dropping 50 points on a regular, even 100 once, blocking shots, and tallying double-double and triple-double records.
Just like the freak of natures of the modern NBA in the likes of LeBron James and Shaquille O'Neal, Wilt was also one heck of a freak of nature who maximized his size and strength, allowing him to dominate the game.
Many of Wilt's endless records seem unbreakable; 100 points in one game, a 50.4 point per game average over an entire season, and many, many more.
Other than the two mentioned, another insane record began 62 years ago today. On October 19, 1961, Chamberlain began a streak of 126 consecutive games with 20 or more points. The streak, which included the previously mentioned 100-point game against the Knicks as well as a seven-game span of 50 or more points, ended on January 19, 1963.