When Nate Thurmond Became The First Player To Complete A Quadruple Double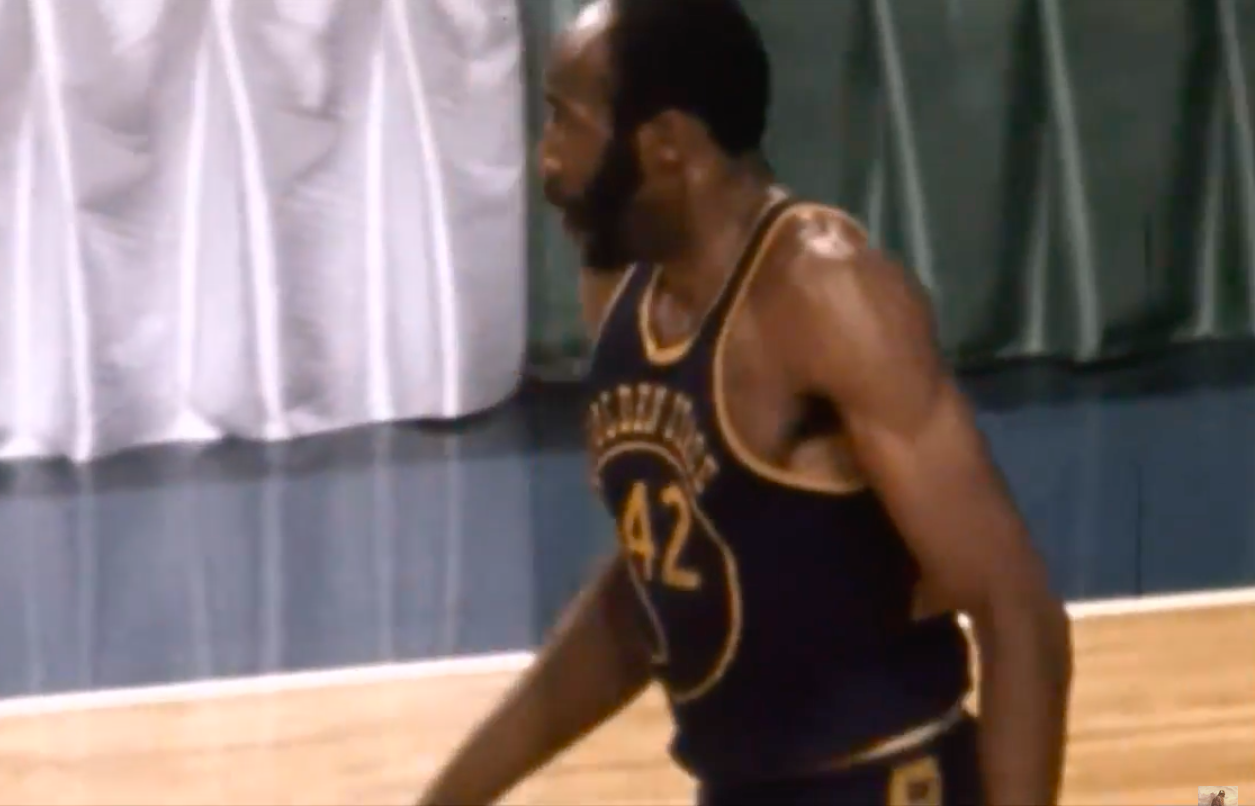 Basketball history is filled with awe-inspiring achievements and records that have shaped the game into what it is today. One such remarkable accomplishment was achieved by the late Nate Thurmond, an NBA icon known for his dominance on both ends of the court. 
Born 82 years ago today, on July 25, 1941, in Akron, Ohio, Nathaniel "Nate" Thurmond discovered his love for basketball during his formative years. Standing tall at 6'11", Thurmond's towering presence and remarkable athleticism made him an intimidating force on the court. After an outstanding college career at Bowling Green State University, he was selected by the San Francisco Warriors as the third overall pick in the 1963 NBA Draft.
On October 18, 1974, when Thurmond played for Chicago, the Bulls faced off against the Atlanta Hawks in a regular-season game. By this time, Nate Thurmond had already established himself as one of the league's premier centers, known for his shot-blocking ability, rebounding prowess, and defensive tenacity.
The game started like any other, but little did the fans in attendance know that they were about to witness an extraordinary display of basketball brilliance. As the game progressed, Thurmond seemed to be everywhere on the court, impacting every facet of the game.
That historic night, Thurmond amassed an astounding stat line of 22 points, 14 rebounds, 13 assists, and an incredible 12 blocks – the first quadruple double in NBA history. His performance showcased not only his scoring ability and dominance on the glass but also his unparalleled playmaking skills and shot-blocking prowess. Thurmond's quadruple double remains one of the most well-rounded performances in NBA history.
"I was born in the Midwest, but I haven't lived here for 11 years," he said. "I was amazed at the people who came up to me on the street, shook my hand and wished me well. You really feel like playing ball for fans like that.

"The offensive part of my game is the slowest to come. I don't usually put it together for about 20 games, but the shot was there tonight, so I used it. Blocking shots was easier than usual because they drove right into me and didn't use picks effectively."
Nate Thurmond's quadruple double went far beyond the box score; it etched his name in the pantheon of basketball legends. His feat demonstrated the all-encompassing nature of his game and cemented his status as one of the greatest centers of his era. Moreover, it showcased the significance of players contributing to various aspects of the game, transcending traditional positions and roles.
Though Nate Thurmond passed away in 2016, his legacy lives on in the hearts of basketball fans worldwide. Whenever the discussion turns to incredible achievements and rare feats, the memory of Thurmond's quadruple double will be recounted as an immortal moment that forever shaped the sport of basketball.