Victor Wembanyama Outranks Alperen Sengun, Walker Kessler, Jabari Smith Jr. And Chet Holmgren In Bleacher Report's Top 100 Players List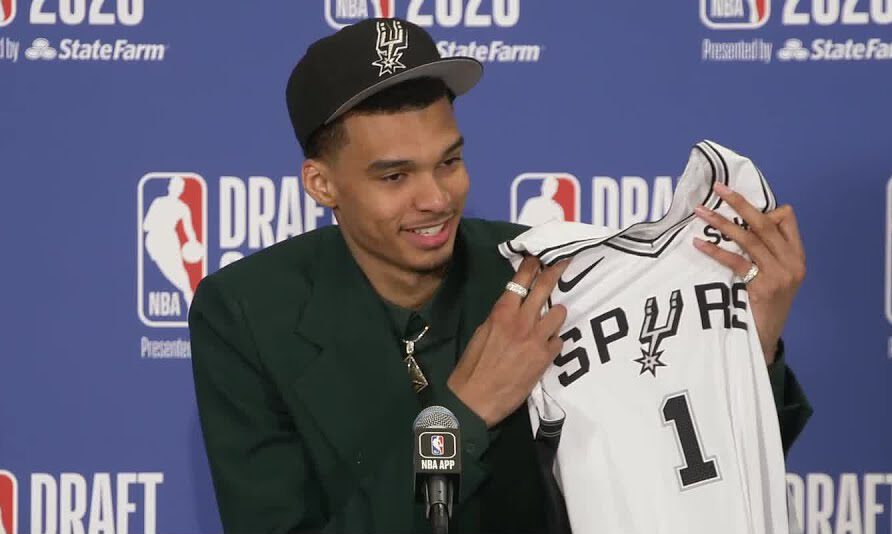 Bleacher Report's newly released Top 100 Players list for the 2023-24 NBA season didn't come without its fair share of surprising and controversial rankings. Among those who caught attention is San Antonio Spurs rookie Victor Wembanyama.
Wembanyama broke into the league with immense hype, widely seen as a franchise-altering talent and a future superstar. Bleacher Report's list effectively captures this sentiment, ranking him as the 63rd best player for the upcoming season.
Wembanyama outranks Spurs teammates Devin Vassell (No. 90) and Keldon Johnson (No. 78), as well as up-and-comers like Scoot Henderson (No. 83), Jalen Green (No. 80) and Austin Reaves (No. 69). Additionally, he surpasses fellow frontcourt competitors such as Walker Kessler (No. 86), Jabari Smith Jr. (No. 84), Alperen Sengun (No. 82), and Chet Holmgren (No. 73).
Per Bleacher Report:
"In France's top pro league, Victor Wembanyama was able to finish second in scoring and first in rebounding and shot-blocking at 18-19 years old.

The No. 1 pick isn't going to need much time to make an impact and put up numbers with his 7'4″ size, 8'0″ wingspan, special mobility and obvious shot-making skill, especially with another high-usage role and a better passing point guard in Tre Jones.

At baseline, the 19-year-old should be good for elite finishing, putbacks and high-level shot-making. But with his advantageous measurements, he'll also have a dangerous green light that allows him to test his shooting range, ball-handling and post moves, which are all sharp enough for him to give defenses persistent problems."