Tim Hardaway Sr. Pitches Bol Bol As The Better Player Over Victor Wembanyama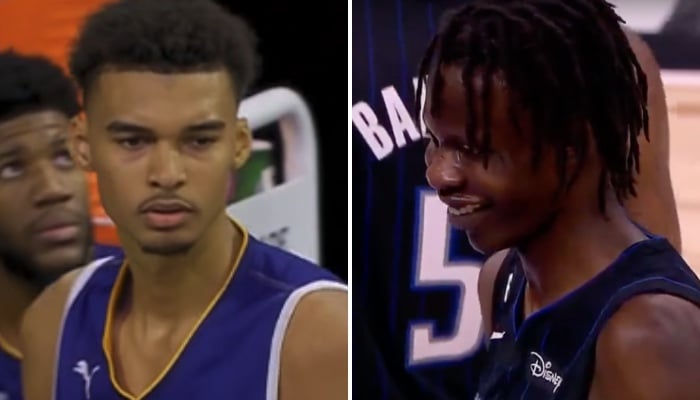 Bol Bol and Victor Wembanyama share some similarities just when looking at the basics. Bol stands at 7-foot-2 and 220 pounds, while Wembanyama measures up at 7-foot-4 and 230 pounds. Both players can also handle the ball, shoot from distance, and move fluidly given their size.
Yet, despite these similarities, the massive gap in talent and potential separates the two players. Bol was a late second-round pick, was perceived as a project and has not yet established himself as an impactful rotational player in the NBA. On the other hand, Wembanyama, the No. 1 overall pick, is highly regarded for his superior skills on both ends of the floor, with many envisioning him as a future all-time great.
Despite not having played a regular season game, the consensus is that Wembanyama appears more impressive on film and is primed to surpass Bol's four-season averages of 6.3 points, 3.8 rebounds and 0.8 blocks per game on 53.3% shooting from the field in his rookie year alone.
However, this common narrative doesn't match the viewpoint of former NBA star Tim Hardaway Sr. During his appearance on The Carton Show, Hardaway offered a bold take, suggesting that Bol edges out the coveted San Antonio Spurs rookie.
"I think [Bol Bol] is better than Victor Wembanyama. Bol Bol has better physical talent and is more ready to play in the NBA right now than Victor is. …. Frank Vogel wanted him, he wanted him to be there and stay there. He wanted him as an anchor to block shots, throw lobs to and get easy buckets with."
Bol Bol > Victor Wembanyama?

"Bol Bol has better physical talent in the NBA than Victor Wembanyama" — @HardawaySr pic.twitter.com/BlilM9gDwJ

— The Carton Show (@TheCartonShow) July 20, 2023