Steve Kerr Intends For Klay Thompson To Guard Power Forwards This Season: "That Would Be A Different Job For Him"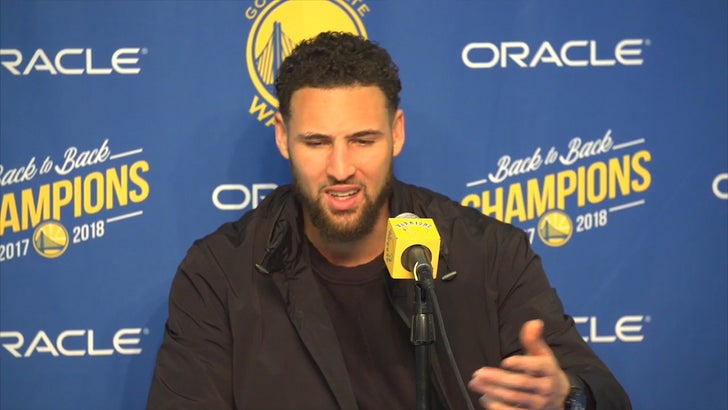 The Golden State Warriors may not have dominated the offseason like the Boston Celtics, Milwaukee Bucks or Los Angeles Lakers, but they made a significant move by acquiring veteran point guard Chris Paul.
While not everyone views this as a game-changer, many believe he's a valuable addition. However, there's been much debate about Paul's fit and role since he plays the same point guard position as superstar Stephen Curry. This means a massive adjustment for the rest of the team if he joins the original starters.
With Paul's addition shaking things up, Klay Thompson is now in the spotlight. It seems Thompson might face the most significant adjustment of anyone on the team, as Warriors head coach Steve Kerr now made it clear that he expects the 33-year-old shooting guard to guard power forwards this season.
Per NBC Sports:
"He's so physically strong. He's so used to guarding post-up players after switches," Kerr said. "So we're thinking Klay can guard as a 4 this year. We're going to put him in coverage where he's having to defend pick-and-roll as a 4. That would be a different job for him, but we're planning on doing some of that and seeing how he does."