Stephen Curry Reveals The Origin Of His 'Night Night' Gesture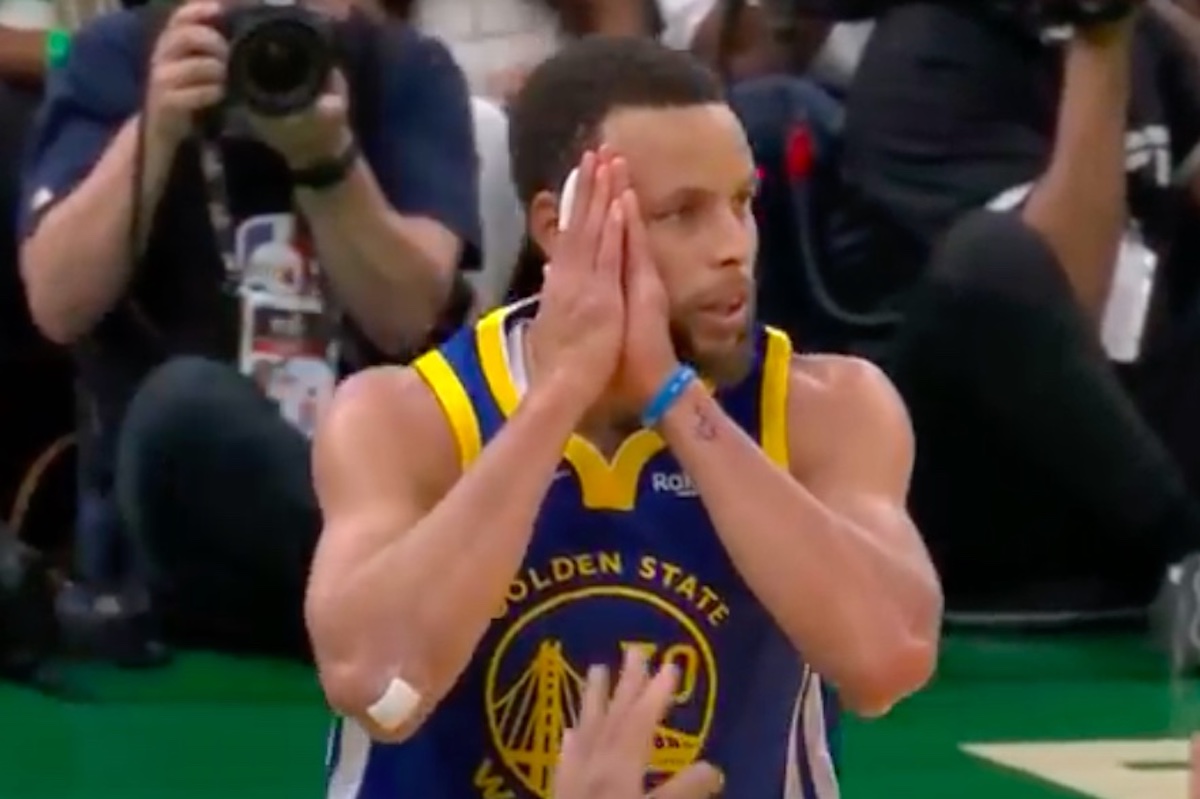 On his way to winning his fourth NBA title and his first Finals MVP last year, Stephen Curry added the now famous 'night night' celebration to his signature moves. By using it, Curry signaled the opposing team and its fans, that it's over.
Since his celebration has become increasingly popular, Curry filed an official trademark for the term 'night, night' that could extend to apparel, footwear, and other products.
When the two-time MVP was guest on the ManningCast with Peyton and Eli Manning, he was asked about the origins of the celebration. Curry revealed that it came unintentionally.
"It started with just some self-talk. It was the Denver series in the first round… I was talking to myself 'we gotta finish it, we gotta put them to sleep'; I made a layup and I did it [the night night gesture] to myself and didn't realize it was kind of a thing and then people picked up on it…"