Novak Djokovic Honors Kobe Bryant with "Mamba Forever" T-Shirt After Winning 24th Grand Slam Title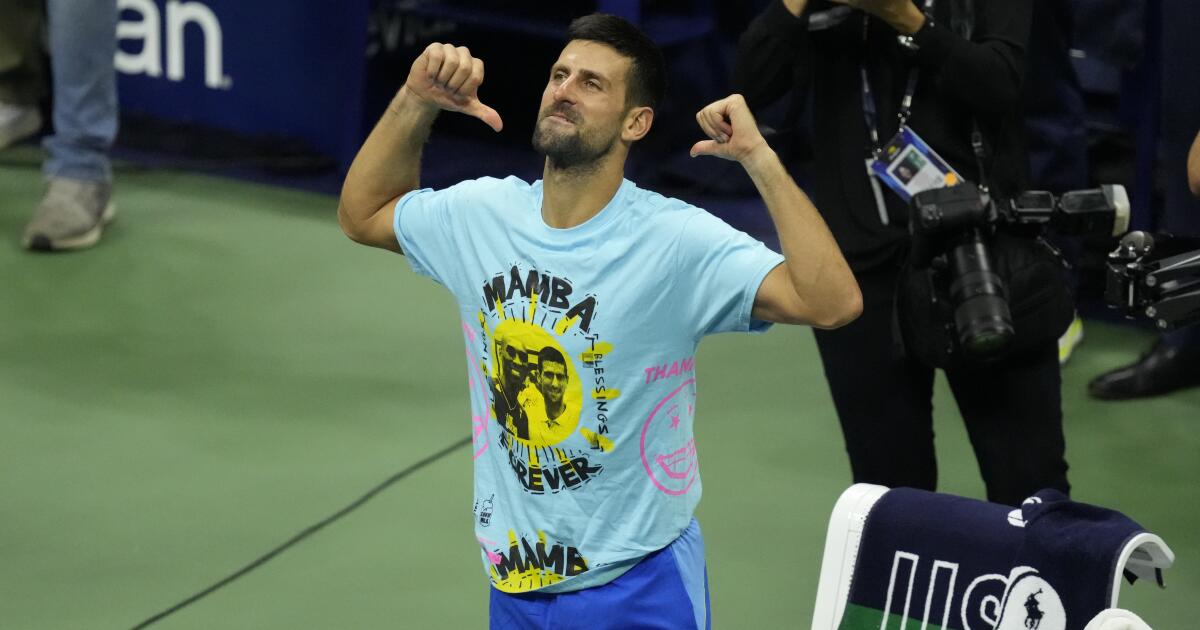 Novak Djokovic honored the late Kobe Bryant after winning his 24th Grand Slam title at the U.S. Open on Sunday night. Djokovic defeated Daniil Medvedev in the final, 6-3, 7-6, 6-3.
After the match, Djokovic put on a blue T-shirt that read "Mamba Forever" on the front, along with pictures of him and Bryant. The number 24 was also on the back of the shirt, in purple, which was one of Bryant's jersey numbers.
Novak hits 24 and pays tribute to the late Kobe Bryant pic.twitter.com/rDXVUvYe1Z

— US Open Tennis (@usopen) September 10, 2023
Djokovic said that he had been thinking about Bryant a lot in the lead-up to the tournament. "Kobe was a close friend," Djokovic said. "We chatted a lot about the winner's mentality when I was struggling with an injury trying to make my comeback, work my way back to the top of the game. He was one of the people that I relied on the most. He was there for any kind of counsel, advice, any kind of support in the most friendly way."
In addition to the T-shirt, Djokovic also wore a purple wristband with Bryant's initials on it during the match. He also said that he had been listening to Bryant's motivational speeches in the lead-up to the tournament.