Not One Student At LeBron James' I Promise School's 8th Grade Class Passed State Math Test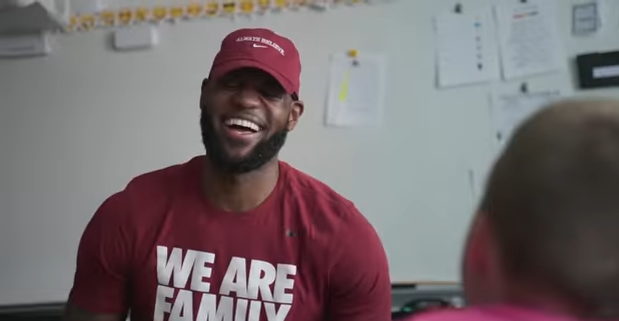 LeBron James not only is one of the greatest basketball players of all time, he's also a generous humanitarian. James has always been very active in the fight against social injustices, especially in his home town of Akron, Ohio.
In 2018, James opened a school, the I PROMISE school, providing high quality education to hundreds of underprivileged inner-city children.
The school's amazing reputation however has suffered multiple setbacks in recent years, and now, some additional bad news have come to surface. Not a single of this year's 8th grade students passed the state's math test since the group was in the third grade.
Per Yahoo:
"Not one? In three years?" Akron Public Schools board member Valerie McKitrick asked after that data point was presented to the board earlier this week.

"It is discouraging," responded Keith Liechty-Clifford, the district's director of school improvement…

… Monday night, the board dug into some of the academic data from the school in its first five years and voiced concern the effort has not yet seen the results that they had all hoped.

The state has also issued its first concern about the school: Two of I Promise's biggest subgroups of students, Black students and those with disabilities, are now testing in the bottom 5% in the state, landing the school on the Ohio Department of Education's list of those requiring targeted intervention.