NBA Twitter Reacts To TMZ Obtaining Footage Of Kelly Oubre's Front Door Ring Camera Following Accident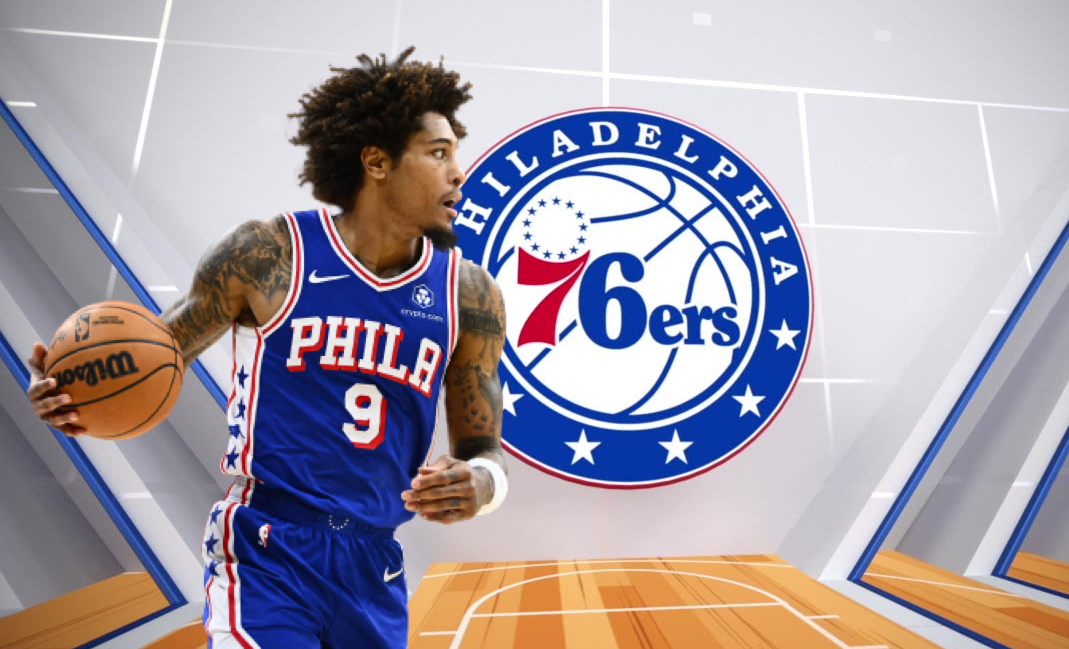 Philadelphia 76ers guard Kelly Oubre Jr. was struck by a car, while walking near his home in Philadelphia on Saturday night. Oubre Jr. was taken to a local hospital for treatment of his injuries, that included broken ribs and multiple cuts and bruises.
Oubre Jr. thankfully avoided career and life threatening injuries and will be able to make a comeback in approximately two weeks.
In the meantime, TMZ has obtained footage of Kelly Oubre Jr. just minutes after he was struck by the vehicle, while struggling to walk as he entered his apartment.
TMZ obtained footage of Kelly Oubre minutes after he was hit by a vehicle

— NBACentral (@TheDunkCentral) November 16, 2023
The footage stems from a security camera at Oubre's front door, leading to NBA Twitter asking themselves how in the world TMZ is always getting their footage and information that shouldn't be public.
TMZ when it comes to getting footage and information that shouldn't be public pic.twitter.com/TRzbzgTKAO

— jeff (@DedicationHoops) November 16, 2023
They got the Ring camera footage?! pic.twitter.com/0mA9mqiFnj

— Daily Grind Fantasy Sports (@DGFantasy) November 16, 2023
TMZ when it comes to obtaining footage they shouldn't have pic.twitter.com/AfwaHD7xs7

— De️ressed Warriors Fan (@GoIdenState) November 16, 2023
How tf they get his ring camera vid???

— Teg (@IQfor3) November 16, 2023
TMZ is scary as hell pic.twitter.com/ujwUSseypi

— KnicksMuse (@KnicksMuse) November 16, 2023
TMZ is the feds

— eruj (@erujabidi) November 16, 2023
Whoever sold this video to TMZ should be ashamed of themselves

— Pats Buzz (@PatsBuzz) November 16, 2023
how did tmz get this video? and why did Kelly moan like that

— ️ (@DestroyingWrld) November 16, 2023
this so federal

— dean (@DeanScorpion_) November 16, 2023
How TMZ get his ring camera footage??? pic.twitter.com/fEhezSblsg

— (@WadexFlash) November 16, 2023
TMZ probably got footage of Jesus

— ᴢ ᴀ ʏ (@exzayvr) November 16, 2023
TMZ at the Oubre residences: pic.twitter.com/JOx93TejJ4

— Willie Beamen's Burner Account (@WillieBBurner) November 16, 2023
This is crazy the lengths they go to to get footage. They bribed ring

— Blick❓ (@HoodyGangOffi) November 16, 2023
Now how in the world did TMZ get Kelly's doorbell camera footage pic.twitter.com/22syirwP9k

— ♛♛ (@CamCWFL) November 16, 2023
HOW TF THEY GET IN HOME RING CAM FOOTAGE??? pic.twitter.com/1xx1tWy1KX

— japta (@DubsBetterrrr) November 16, 2023