Mike Breen 'Sad And Stunned' Over Jeff Van Gundy And Mark Jackson Firings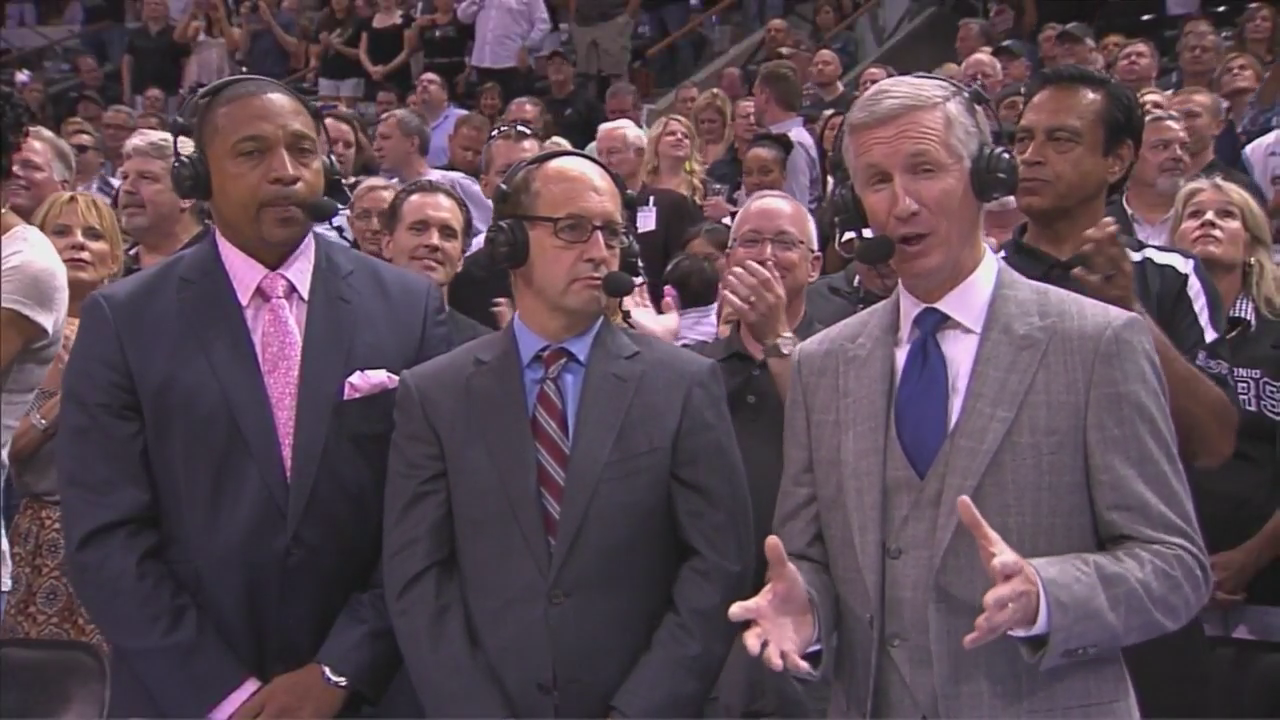 When we think about the most legendary basketball calls of this millennium, calls made by Mike Breen come to mind more often than calls from any other commentator.
And during most of these calls, Jeff Van Gundy and Mark Jackson were sitting right next to Breen on the commentary desk. This however won't be happening anymore anytime soon, as both Jackson and Van Gundy were fired by ESPN.
The move comes as part of a larger round of layoffs at ESPN, which has been hit hard by declining ratings and revenue.
Now, Breen has reacted to his colleagues being forced to leave the network and revealed that this has left him stunned and disappointed.
Per New York Post:
"It's sad because we really thought we had something special and that's going to be the thought going forward is that we were able to do it a lot longer than anybody ever did. It's something we'll all treasure, but we just wish it was a little bit longer… You don't expect it, because it was such a great team and to have it completely broken up was a surprise "
Breen will continue on with new partners, as Jackson and Van Gundy are expected to be replaced by Doris Burke and Doc Rivers.