Michael Finley Got To Play One-On-One Against Michael Jordan When He Was In High School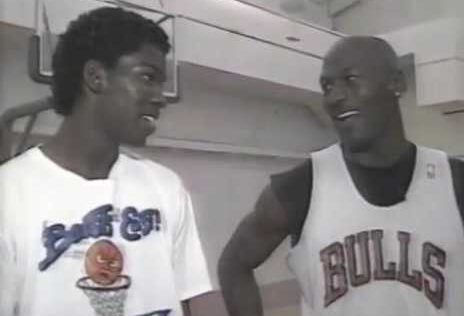 During the early 2000s, the Dallas Mavericks had a little Big 3 of their own in Dirk Nowitzki, Steve Nash and Mike Finley.
Finley in general is one of the more underrated players of the past 30 years. The former All-Star and NBA Champion, had a great run in the league as an active player now is the Vice President of Basketball Operations for the Dallas Mavericks.
Before he was an NBA player though, Finley was a high school star, winning the 1991 Illinois High School Association Class AA Basketball State Championship,
This led to Finley traveling to Deerfield, IL, where he got to face Micheal Jordan in a game of H.O.R.S.E and a one-on-one game to three.