Dwayne Bacon Takes Savage Shot At D'Angelo Russell: 'Snitches Lose Every Time'
Dwayne Bacon Takes Savage Shot At D'Angelo Russell: 'Snitches Lose Every Time'
The Minnesota Timberwolves are having a tough time this season and have now lost 10 of their last 11 games after losing to the Orlando Magic over Cole Anthony's breathtaking game-winner on Wednesday.
The Wolves' top scorer was D'Angelo Russell, who only dropped 19 points on a lackluster 41.2% shooting from the field. Naz Reid and Malik Beasley added 14 and 13 points, respectively, but it wasn't enough to outlast the Magic who had two players that dropped 20-plus points in Nikola Vucevic and Evan Fournier.
Russell has been patient over the last few games, but it's safe to say that the season hasn't been kind to him early on. After the game, Magic shooting guard Dwyane Bacon sounded off on Russell for losing these amount of games, at the same time calling him a snitch.
"Snitches lose every time," Bacon commented on Instagram.

"Lol I did enough for my shots and mins to get a win unlike him," Bacon in response to a fan who fired back at him for his comment.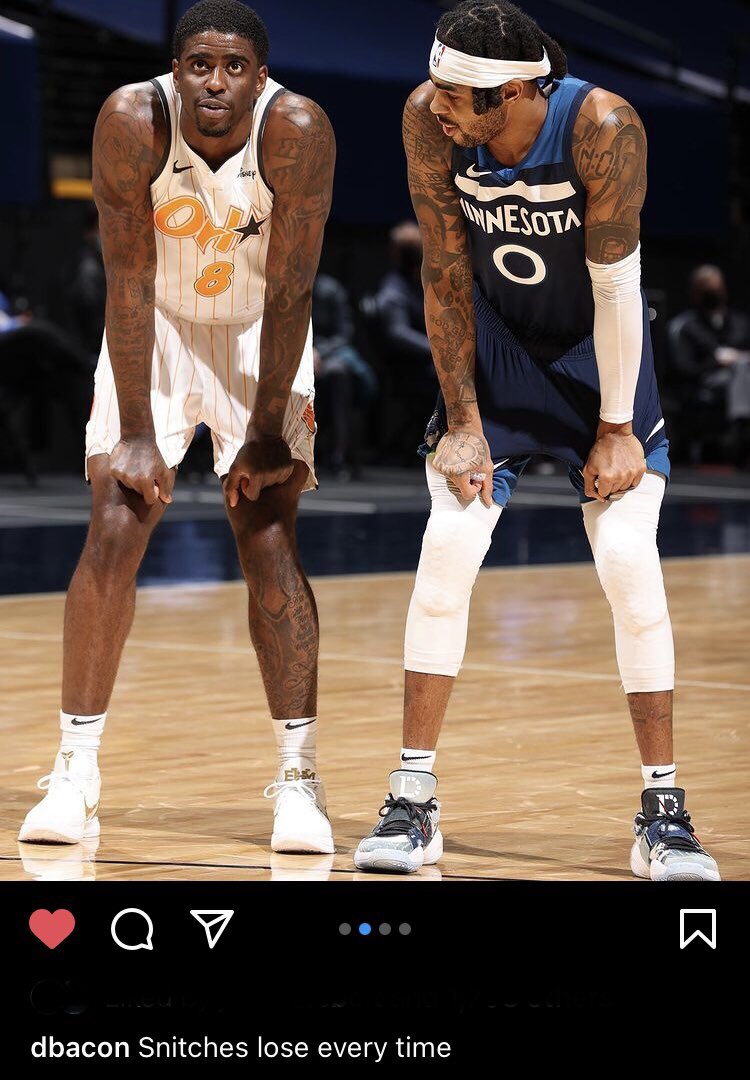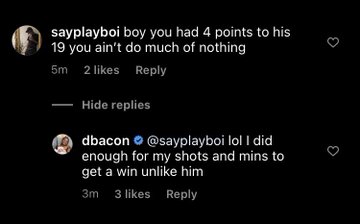 Bacon has been receiving a ton of reactions over his statement on Russell, so Bacon had to clarify what went down during the game which led him to say such things to the Timberwolves point guard. In an Instagram story, Bacon insisted that Russell messed with him first. 
"He started talking crazy to me out of nowhere when I said nun to him so all that other stuff ya'll talking idk we won I don't care bout nun of the extra they lost we won simple so I can post what I want obviously he been had pressure I don't know why."