Allen Iverson And Tracy McGrady Were Teamed Up In 1999 Until Stephen A. Smith Ruined It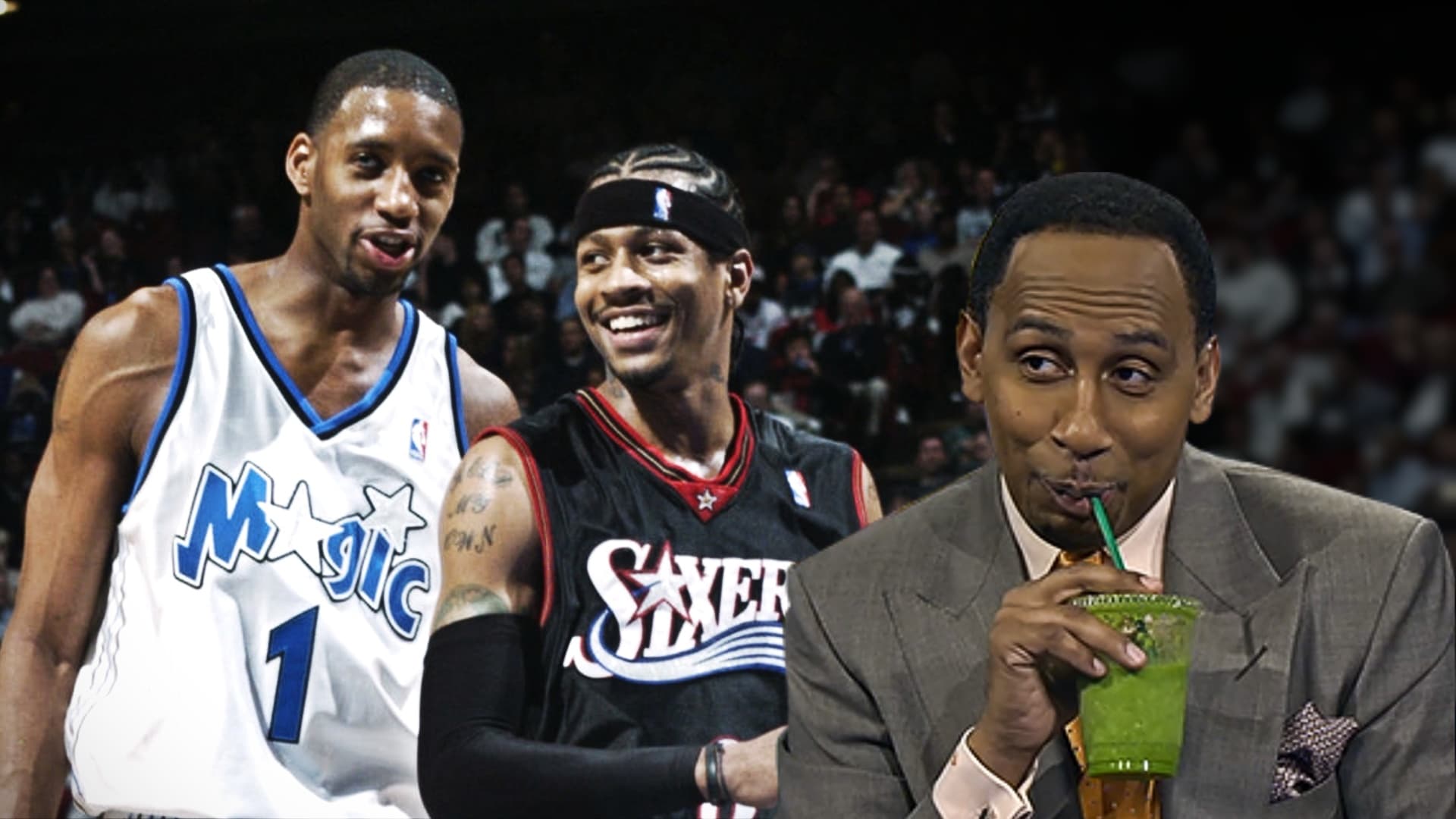 With a one year combo breaker by Shaquille O'Neal, either Tracy McGrady or Allen Iverson won the NBA's scoring title in every year from 1999 to 2005.
But did you know that the two almost teamed up in 1999? A year before T-Mac signed with the Orlando Magic, he was nearly dealt to the Philadelphia 76ers, but Stephen A. Smith ended up being the one destroying the deal… sort of.
From a 2008 RealGM post dug out by Sporting News:
"Billy King, who is now an analyst for ESPN, revealed a trade he had agreed upon with the Raptors when he was GM of the Sixers. The Sixers would have sent Larry Hughes to Toronto for Tracy McGrady and a first round pick. Stephen A. Smith broke the trade and the Raptors ended up getting cold feet and the deal fell through."
Iverson at that time was only 24 but already a star in the league, whereas McGrady was entering his third year after a streaky sophomore season.
A backcourt duo of two of the greatest scorers of all time could have made NBA history. In McGrady, the Sixers would have gotten the 2nd option they were in need of for all of Iverson's prime.
A 2001 NBA Finals series with McGrady alongside Iverson definitely would have made things more exciting. Maybe two of the greatest players to never win a ring would have ended up being NBA champions at least once.