Aaron Gordon's Insane Dunk Over Landry Shamet Was Turned Into Jewelry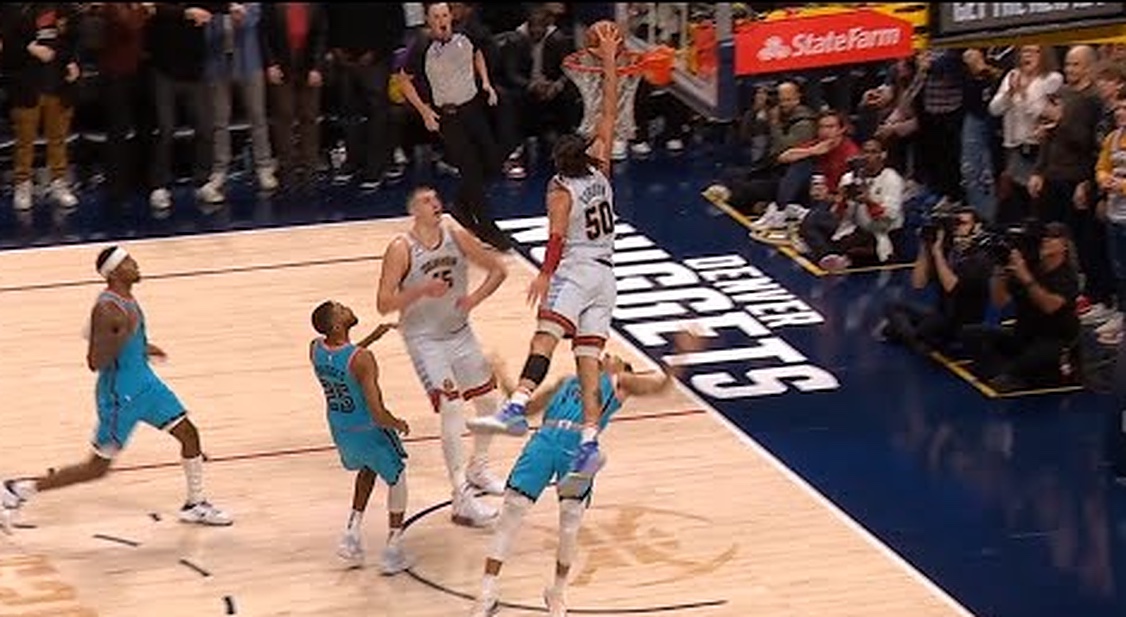 Aaron Gordon is known for his athleticism and dunking ability. Last season, he had one of the most iconic dunks in NBA history, when he soared over Landry Shamet and threw down a powerful slam. The dunk went viral and Gordon became a household name.
Interestingly enough, Gordon now has the possibility to carry around this dunk on his neck, as it was turned into jewelry. Gordon's jeweler and friend Buckz The Jeweler gifted the piece to the forward, and while this definitely isn't a humble brag, Gordon's jewelry is a unique and creative way to commemorate his dunk nonetheless.
Per TMZ Sports:
"This pendant took me and my team 504 hours to bring every last detail to life," Buckz told us. "I knew I had to capture that all-time great moment on a pendant."