Stephen Curry Describes His Relationship With LeBron James As 'Complex'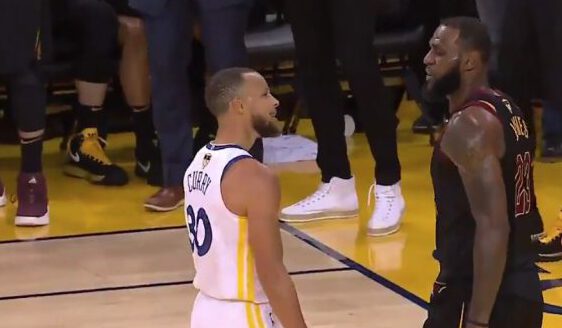 The NBA is known for its high-stakes rivalries, and inarguably the most notable and captivating in today's era is the rivalry between LeBron James and Stephen Curry.
The Curry and LeBron rivalry has been defined by their multiple encounters in the postseason. It started with the Golden State Warriors winning the 2015 NBA Finals, followed by a historic Cleveland Cavaliers comeback in 2016. Subsequent years saw the Warriors win two championships with Kevin Durant, while LeBron secured wins with the Los Angeles Lakers in 2021 play-in tournament and 2023 Western Conference Semifinals.
Having faced each other for numerous years, it's evident that LeBron and Curry have developed a special connection. Recently, Curry was asked to describe his relationship with the Los Angeles Lakers superstar, and he candidly shared how complex it truly is.
"It's complex," Curry said. "Because you go from playing in the tournament and him coming to watch, to me coming in as a young rookie in the league and him giving me advice on how to get through some of the early struggles that I was gonna go through as a player, to the four Finals appearances in a row, playing against each other, to even last year playing in the playoffs again.

He's a great dude, great friend, great competitor, and it's amazing to go back and look at where it all started."
Stephen Curry talks about 'complex' relationship with LeBron James:

(via @robinlundberg ) pic.twitter.com/diLYJUblAf

— Digits Hoops (,) (@Digits3Hoops) July 21, 2023