Paul George Breaks Down Viral Clip Of Kyrie Irving Dribbling Past Team USA Players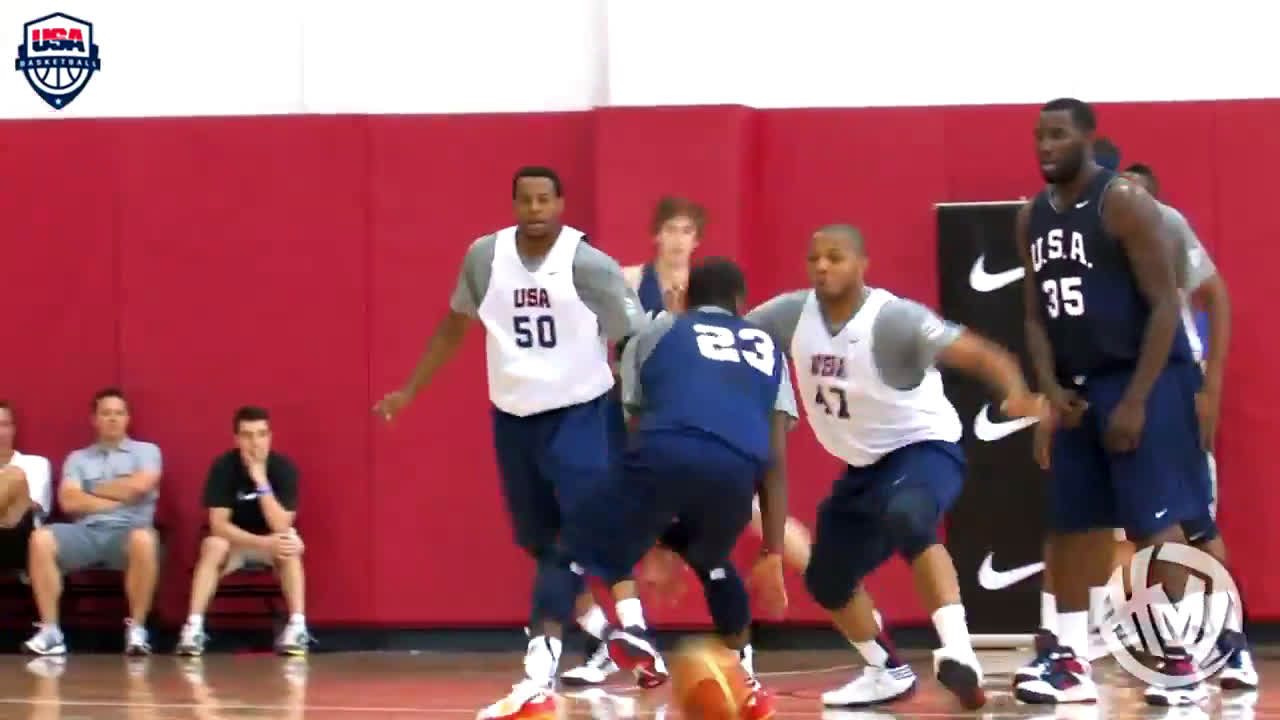 In 2012, Kyrie Irving participated in a scrimmage between Team USA and the USA Select Team as they prepared for the London Olympics. He played for the Select Team alongside emerging talents like Klay Thompson, Kawhi Leonard and Paul George, among others.
Fresh off his rookie season, Irving quickly caught everyone's attention. In a moment that showcased his talent, a clip surfaced featuring Irving skillfully dribbling past Team USA players and breaking down their full-court defense.
The clip of Irving's play went viral quickly and remains one of his most famous highlights today. Earlier this year, Paul George, who played alongside Irving in that scrimmage, brought up the viral Irving clip on his very own "Podcast P" podcast. He broke it down, offering insights into what was happening during those key moments.
"I don't know if y'all seen that clip where Ky [Irving] was, like, doing some special s***. He's breaking down the whole team, putting it behind his legs. Bro, that play happened because we could not get the ball past half-court. Bron [James], Kob [Bryant], they all, like, picking it up full court. Melo [Anthony]. They like in our s***, and it was crazy because, like, Ky took it upon himself. And that was, I think, his rookie year. Like, that was after his rookie season. And we was watching it like, 'Oh, oh!'"
Paul George breaks down the famous clip of Kyrie during Team USA scrimmage.

(via @PodcastPShow)

— Hoop Central (@TheHoopCentral) September 14, 2023