Klay Thompson On Why He Stopped Playing NBA 2K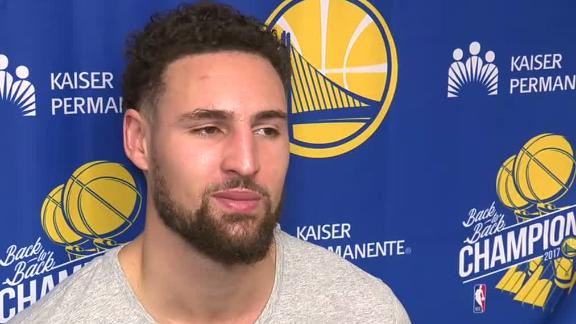 Golden State Warriors star Klay Thompson has revealed that he stopped playing NBA 2K because he would get too angry.
Thompson, who is known for his hot temper, said that getting angry at his brother when he lost games in NBA 2K, or beefing with Ronnie 2K over his ratings, have caused an early 2K retirement. So the sharp shooter decided to stop playing it for the sake of his own well-being. That's what he revealed during a guest appearance on Paul George's podcast.
"I had to retire from 2K, lately I'd get too angry. My brother really put me in retirement. I would take that game way too serious, like 'he's not even that good, he shouldn't be that rating, to the point where I'm like 'What am I even doing it's not that serious'. Even up to last year I'm beefing with Ronnie2K about my shooting rating. I had a come to Jesus moment like, 'bro I'm 32 years old and I care about my 2k rating, god please help me.'"