Gilbert Arenas Highlights Why Klay Thompson Is The Most Dangerous Player In The NBA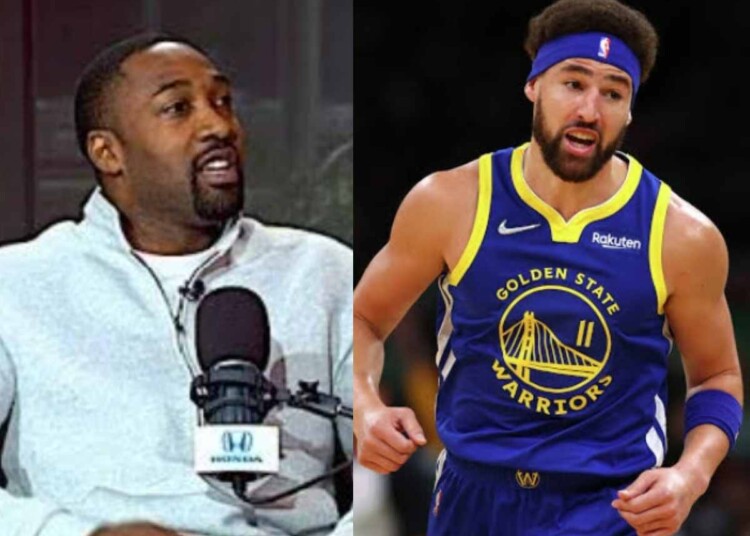 Last season was a rollercoaster ride for Klay Thompson. During the regular season, he averaged 21.9 points per game with a field goal percentage of 43.6% and a three-point percentage of 41.2%. Yet, come playoffs, his numbers stumbled down to 18.5 points per game and shooting percentages dipped to 38.8% and 36.8% respectively.
Though this playoff stint was less than ideal, one must not lose sight of that fact that Thompson remains a serious threat on the court. Despite some slump, the Golden State Warriors shooting guard still commands respect and can greatly make his opponents pay if left unguarded.
On a related note, when Thompson starts sinking his three-point shots, he becomes a vastly unstoppable force. This is a common phenomenon, and one person who understands this all too well is former Washington Wizards superstar Gilbert Arenas.
Making an appearance on his own podcast, Arenas specifically acknowledged Thompson's prowess, declaring that the Warriors shooting guard is the most dangerous player in the league when he's on a hot streak.
"When hot, I pick Klay. Out of the three, it's hard to control his hot because he doesn't need the ball. He scored 60-something points with just 11 dribbles. When he gets hot, he's more dangerous because he's moving. It's hard to double someone who is coming off screens."