Former Ref Tim Donaghy Claims The NBA Told Referees To Call More Fouls On Kobe Bryant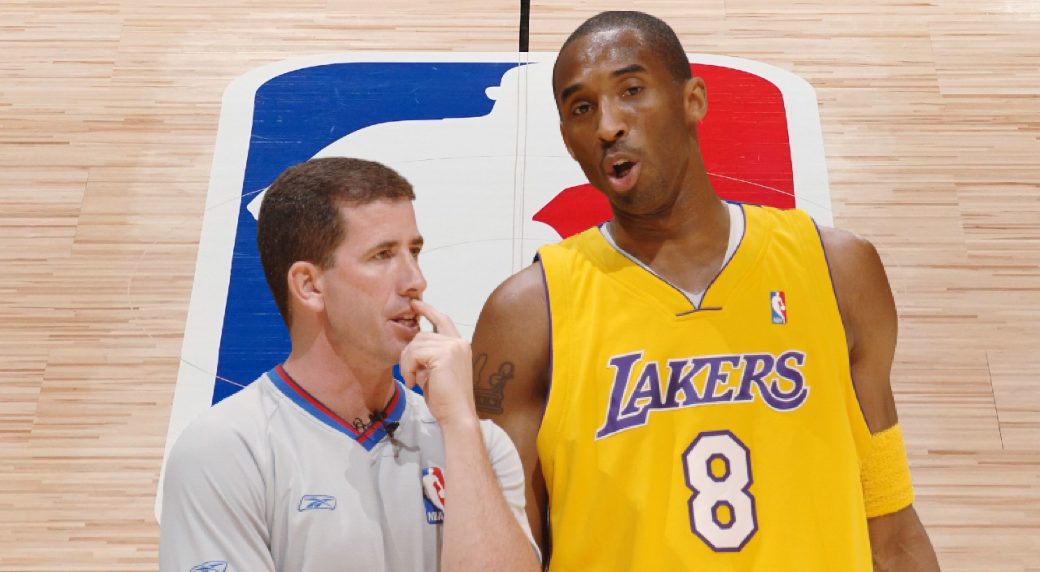 It's been two decades since the Los Angeles Lakers defeated the Sacramento Kings in the 2002 Western Conference Finals, yet the controversy surrounding that series has never died down.
Several years later, former referee Tim Donaghy then came out and claimed that the referees indeed influenced the outcome of the series, specifically Game 6 wherein the Lakers attempted 40 free throws to Sacramento's 25. However, Donaghy's allegations were immediately denied by former NBA commissioner David Stern.
While there never was any real evidence, Donaghy was involved in one the NBA's biggest scandals of all-time years later.
In 2007, the FBI investigated Donaghy and other referees for 'betting on games' allegations that affected the point spread in those games.
Donaghy appeared to be the scapegoat of a much larger operation and was sentenced to 15 months in federal prison after pleading guilty to two federal charges related to the investigation. Netflix's 'Untold: Operation Flagrant Foul' documentary shed some light on the entire scandal.
Ever since the airing Donaughy has remained relevant by making appearances on various shows and podcasts, while having some wild takes here and there. He now claimed that the league would force referees to call more fouls on Kobe Bryant.
"I'll never forget when Kobe was in a playoff series with the Phoenix Suns, and I forget who the defender was, but they called him 'The Kobe Stopper,' or he referred to himself as 'The Kobe Stopper,' and they would show us video of games previously of plays that fouls weren't called on this guy holding him or defending him too strongly, and they wanted freedom of movement because they wanted higher scores in these games."
According to the former NBA referee, the NBA made sure a superstar like Kobe would score more and generally do well. 
"They would show you plays and say, 'This was a foul that was missed, and these three referees missed this play. Make sure you don't let this happen tonight, make sure you call this when this happens.' And that's how they would program and train the officials in the next game to have more freedom of movement and have Kobe Bryant have the ability to score more points and do well,"