Every Player Who Received A BANG Call By Mike Breen In Last 10 Years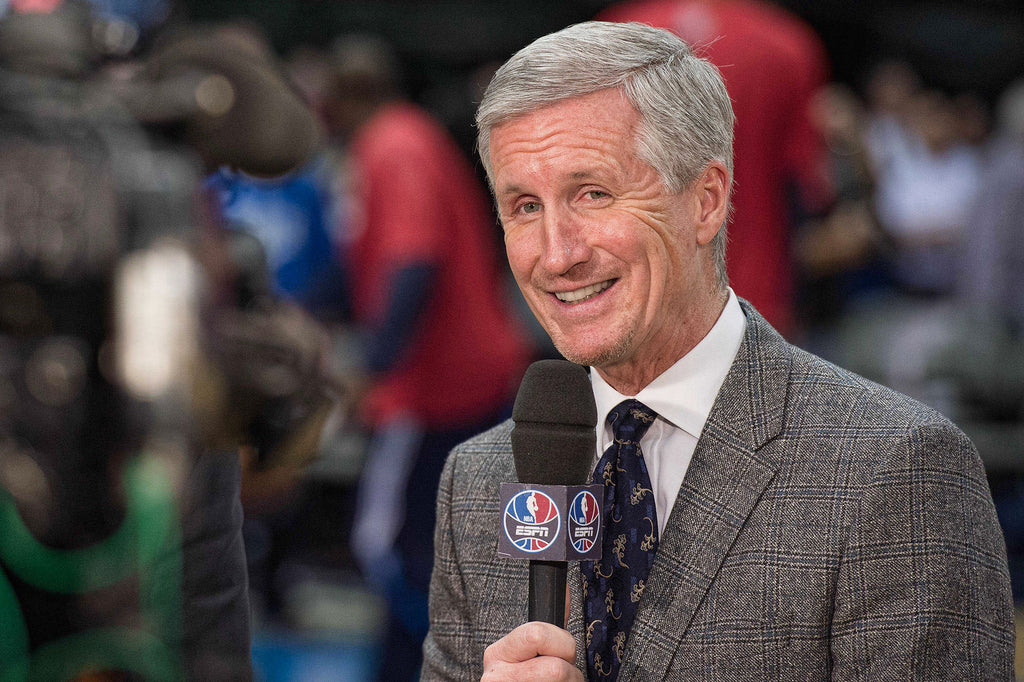 When we think about the most legendary calls in this millennium, calls made by Mike Breen come to mind more often than calls from any other commentator.
While Breen has a significant amount of great calls – BLOCKED BY JAMES; REBOUND BOSH BACK OUT TO ALLEN – his signature BANG call after clutch shots or game-winners is definitely what he is most known for.
Sharpshooters like Stephen Curry and Klay Thompson obviously are being awarded a BANG more often than other players, but which players have received BANG calls by Breen, and who actually has received the most?
Twitter account OTOWNNBA went the extra mile to find out exactly that.
"Mike Breen is one of the greatest play-by-play broadcasters in all of sports. His iconic catchphrase, "Bang!", is used occasionally during a clutch shot, tough shot, a heat check, etc. Here is every player to get a "Bang" call over the past 10 seasons from the legend himself sorted in frequency order."

Mike Breen is one of the greatest play-by-play broadcasters in all of sports. His iconic catchphrase, "Bang!", is used occasionally during a clutch shot, tough shot, a heat check, etc.

Here is every player to get a "Bang" call over the past 10 seasons from the legend himself… pic.twitter.com/hcjTIpN8sw

— Official Small Market Sympathizer (@OTownNBA) September 16, 2023